They peddle in misery, and suffering is their currency.
NIH Props Up This Animal Misery Industry With Billions in Tax Money
They capture, breed, and sell sensitive monkeys to labs for experimentation. They operate in the dark—many of them funded by the government.
These are the businesses that sell monkeys to laboratories. They peddle in misery, and suffering is their currency. These monkey dealers are the "Terrible 10"—companies in the business of breeding, warehousing, and selling sensitive, sentient beings into painful lives of fear, torment and early death in laboratories everywhere. Suffering is the foundation of their business model. They profit from pain and commodify torment. Collectively, they're the hand that feeds animal experimentation worldwide.
These companies play a shell game—trading, merging, and selling off facilities—but they're essentially the same cast of dirty characters involved in the trafficking of animals. The U.S. government chooses to do business with many of them.
And business is booming. Since 2008, these 10 companies have collected at least $703 million just from the National Institutes of Health (NIH) alone. That's your tax money at work. For context, that same $703 million could pay off the total student debt for 17,865 people.
These nefarious companies are accustomed to a high level of anonymity, which allows them to conduct their dirty business largely in the dark, hidden away from public scrutiny. Our government enables this, buying monkeys from them for its own experiments.
But PETA is shining a bright light on these 10 pain-peddling monkey dealers so that the world knows who they are and how they make their money.
Worldwide Primates is one of the largest importers of monkeys for experimentation and testing in the U.S. In 2014 alone, it imported more than 2,000 monkeys from China, Mauritius (an island nation in the Indian Ocean), and the Caribbean island nation of Saint Kitts and Nevis, to be sold for experiments. The company supplies laboratories worldwide, including those of MPI Research in Michigan and NIH, which has paid it $12,758,175 since 2014.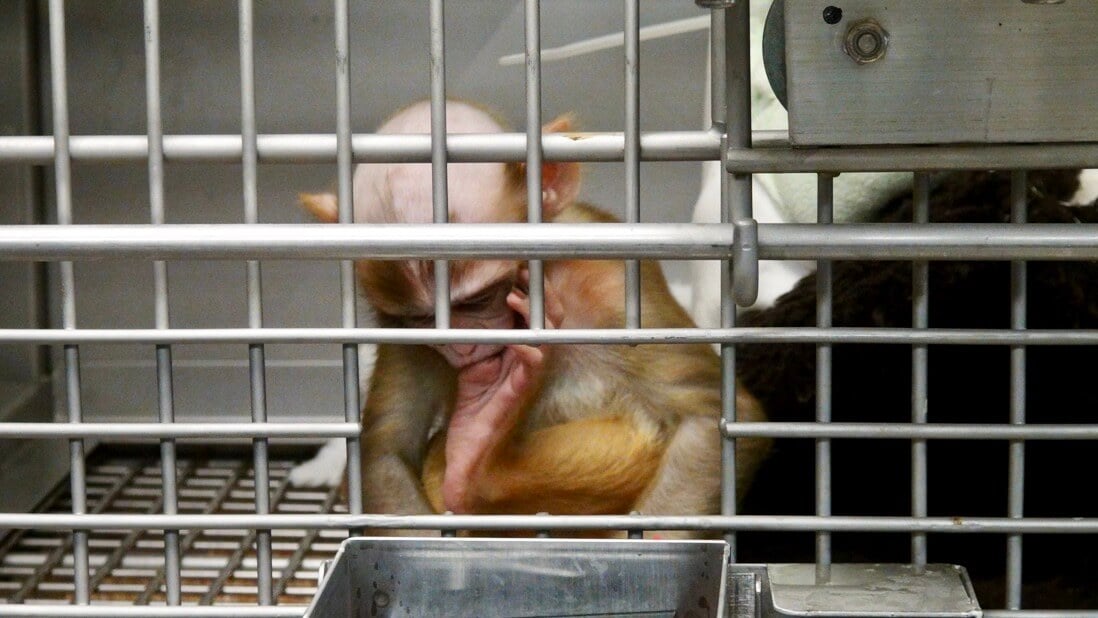 Matthew Block, the company's founder, was arrested in 2018 after the FBI discovered that he had mailed a threatening letter in an envelope containing white powder to himself and tried to blame it on an animal rights group. He's also a convicted animal smuggler who in 1993 was busted in a KGB-linked operation to smuggle orangutans into Moscow. He's so infamous that world-renowned primatologist Jane Goodall wrote to the judge requesting harsh punishment for him. He was sentenced to 13 months in federal prison.
Envigo runs a massive facility in Alice, Texas, to which monkeys are imported and then bred, warehoused, and sold to laboratories. The company has soaked taxpayers for more than $89 million in NIH contracts since 2008. It has supplied monkeys to Washington University in St. Louis, the University of Rochester, Tulane National Primate Research Center, Albert Einstein College of Medicine, and the Washington National Primate Research Center. In 2021, Envigo was awarded contracts worth $23.3 million from federal agencies, primarily NIH and mainly for the purchase of monkeys or the use of monkeys in experiments. It also breeds and sells mice, rats, rabbits, guinea pigs, and hamsters and operates a massive beagle-breeding facility in Cumberland, Virginia.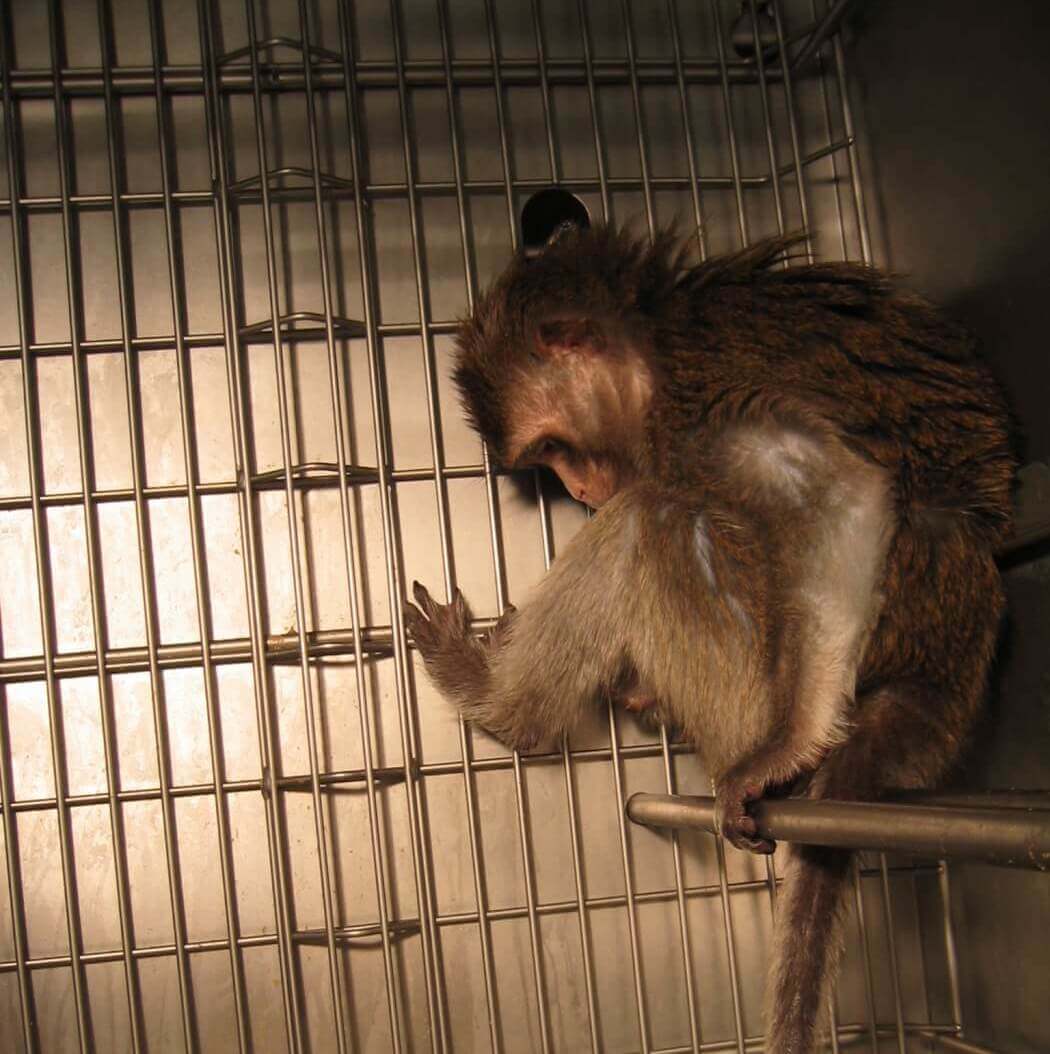 3. Primate Products, Inc.
In 2014 alone, Primate Products, Inc. (PPI), imported 1,000 monkeys from Africa and Asia—63% of whom were wild-caught. The company also breeds rhesus and crab-eating macaques. It had 2,649 monkeys in 2019 and was paid $4,650,086.56 by NIH between 2010 and 2019.
PETA's eight-month undercover investigation into PPI in 2014 and 2015 documented systemic neglect and violent handling of monkeys. Sick and injured primates were denied adequate veterinary care and forced to live in filthy, barren, and dangerous conditions, and workers failed to protect animals who had been attacked by aggressive cagemates, leaving them with exposed bones, bite wounds, and hair loss. After PETA shared its documentation with the U.S. Department of Agriculture (USDA), a team of six agency inspectors conducted a three-day inspection of PPI and cited the facility for at least 25 violations of federal animal welfare regulations. When we filed a public-records request with Florida for the veterinary certificates of monkeys sold or transferred from the facility, PPI sued the state to prevent their release.
4. Charles River Laboratories
Charles River Laboratories is the world's largest breeder of animals for use in experiments. It supplies an estimated 50% of all animals used in laboratories globally. With such a big operation comes a large revenue stream. Since 2008, the company has bilked American taxpayers out of more than half a billion dollars—$594,849,339.20, to be exact—in the form of contracts with NIH.
The company is one of the largest importers of live monkeys from China and Mauritius. It supports and funds the cruel international primate trade, in which infant monkeys are trapped in nature and ripped away from their families and female monkeys are used as breeding machines on miserable monkey factory farms. It imports several thousand monkeys into the U.S. annually for experimentation, according to the U.S. Fish and Wildlife Service.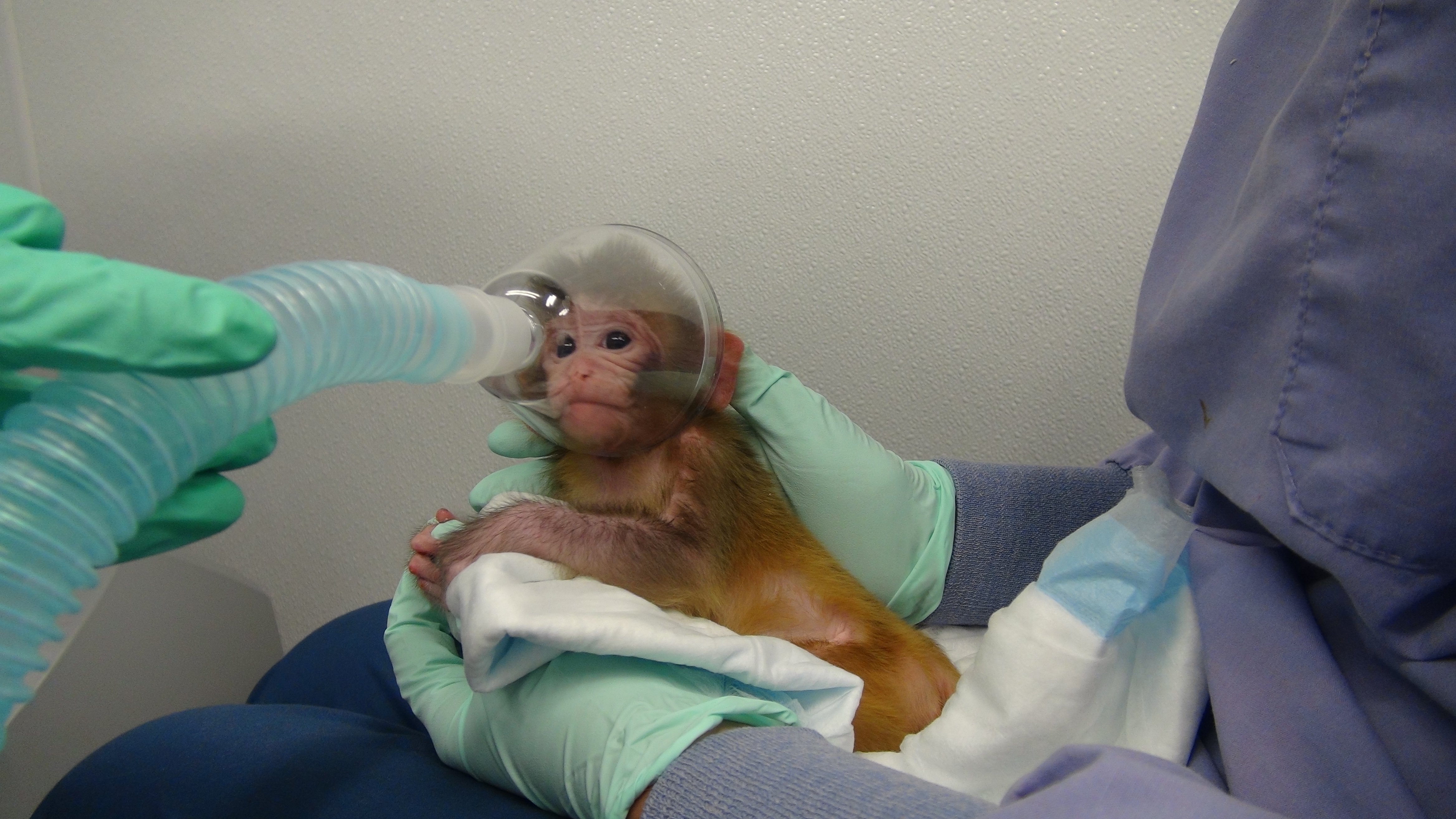 The company has been cited and fined by the government multiple times for the intense suffering and deaths of animals, including one incident in which 32 monkeys were baked alive when a thermostat malfunctioned. In another incident, a monkey was scalded to death when a cage was run through a high-temperature cage washer. Federal authorities fined Charles River $10,000 for the former incident and $4,500 for the latter.
Alpha Genesis is another heavy hitter in the world of pain peddlers, bringing in $65,616,994.20 in contracts with NIH since 2010. Part of that money went to purchasing monkeys doomed for torment in Elisabeth Murray's government monkey fright laboratory. The company provides thousands of nonhuman primates annually, according to its February 2020 report. Its client list also includes Columbia University.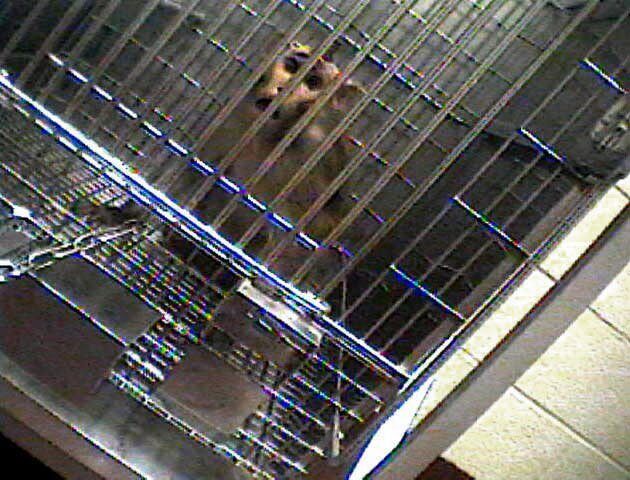 Even among these Terrible 10, Alpha Genesis is a standout tormentor, with a history pockmarked by monkey escapes and gruesome deaths stemming from neglect and incompetence. In 2014 alone, 27 monkeys escaped from the facility. In one incident, two monkeys escaped. One was captured, but the other's internal organs ruptured after she was shot with a dart gun. And after the water supply to cages was turned off for a week, one monkey died of thirst and four others were treated for dehydration. A monkey froze to death after being left in an outdoor cage on a January night that dipped to 9 degrees. Three other monkeys also died that month because of the cold. And a young monkey was killed when she was caged with more aggressive monkeys.
In 2017, the company was fined $12,600 by the USDA for numerous violations of the federal Animal Welfare Act (AWA).
Based in Korea, Orient Bio, Inc., is another company engaged in the dirty business of breeding and selling animals—including mice, rats, rabbits, guinea pigs, and hamsters—to laboratories. In the U.S., it operates a massive monkey facility in Alice, Texas, that imports, warehouses, breeds, and sells monkeys to laboratories across the country. Earlier this year, Gary Tucker, vice president of Orient Bio, was convicted of lying to U.S. Fish and Wildlife Service federal agents during their investigation into potential illegal trafficking of monkeys.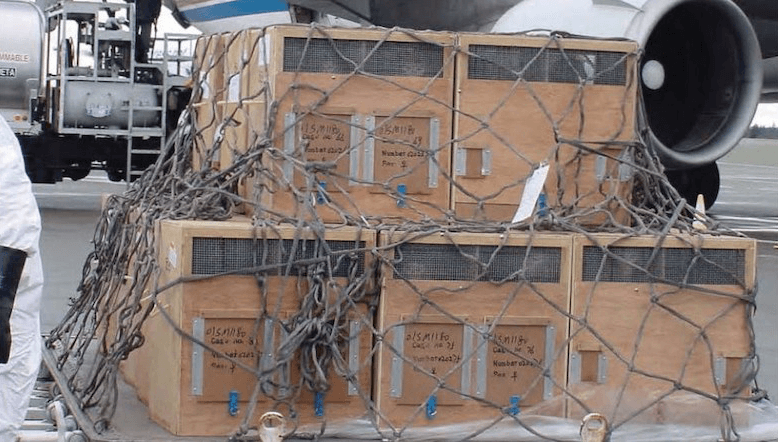 In its previous incarnation as SNBL USA, Orient Bio received $606,910 in federal contracts from 2011 to 2015—even though it frequently flouted federal animal welfare laws. In the fall of 2016, the USDA slapped SNBL with an administrative lawsuit for dozens of documented violations of the AWA from 2011 to 2016 that led to horrific suffering and death for many animals. Twenty-five monkeys died from dehydration after being denied veterinary care when they arrived in Houston from Cambodia and were then trucked hundreds of miles, and an infant monkey died from trauma and hypothermia after becoming trapped while trying to escape through a fence.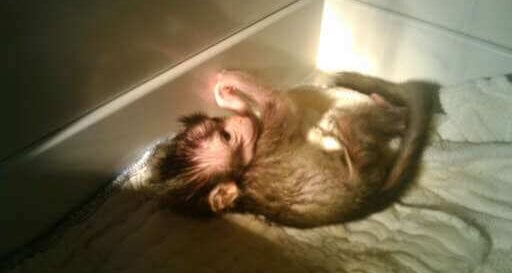 The USDA settled its administrative lawsuit against SNBL for $185,000—a significant amount for the agency but a drop in the bucket for the massive international animal exploiter. Just one day before this settlement amount was announced, the company was cited for additional violations that involved hitting caged monkeys, the death of a monkey by strangulation, and the death of an infant monkey who had been taken out of her cage and then returned to the wrong mother.
PreLabs provides purpose-bred monkeys as well as biological specimens through regionalized distribution sites. The company also has a 50-acre site where it experiments on monkeys. PreLabs sells monkeys to Columbia University, the Oregon National Primate Research Center, Washington University, the University of Rochester, Northern Biomedical Research, and New York University. It contracted with NIH between 2016 and 2019, collecting $303,195.
In 2019 and 2020, the company sold hundreds of monkeys for use in experimentation. The research laboratory at Children's Hospital of Philadelphia and the contract research organization BIOQUAL (formerly SEMA) in Rockville, Maryland, were major customers.
Covance, a scalpel for hire, imprisons thousands of monkeys in its laboratories and subjects them to tests for everything from drugs to industrial chemicals for its clients. Historically, it was the largest importer of nonhuman primates into the U.S., until Envigo (above) acquired the branch of the company that imports, breeds, and sells animals for use in experimentation.
Covance clients include Tulane National Primate Research Center, Walter Reed National Military Medical Center, MRIGlobal, MPI Research, and NIH, which has given Covance $8,366,307.91 since 2008.
The company has a list of animal welfare violations a mile long. In 2016, for instance, the USDA fined it $31,500 after 13 macaque monkeys died of hyperthermia in two separate incidents in which no one noticed malfunctioning thermostats, causing rooms to overheat. For nearly a year, a PETA eyewitness worked in a Covance-owned laboratory owned where workers struck, choked, and screamed at terrified monkeys. They slammed primates into cages and sprayed them with pressurized hoses. The company was fined $8,720.
Hazelton Laboratories, as Covance used to be known, was responsible for three shipments of Ebola-infected monkeys, causing an unprecedented Ebola outbreak in Reston, Virginia—a suburb of Washington, D.C.—after dozens of macaque monkeys suddenly died and four workers were infected with a previously undiscovered strain of Ebola. Hazelton renamed itself Covance after the scandal.
The Mannheimer Foundation, which rakes in $7 million in annual sales, is one of the few pain peddlers that doesn't do business with federal agencies, focusing instead on private laboratories and universities. Its clients include the Oregon National Primate Research Center, New York University, the University of Rochester, the University of Pittsburgh, Stanford University, Tulane University, Columbia University, Massachusetts General Hospital, the University of Minnesota, Merck, the New Iberia Research Center, and Altasciences.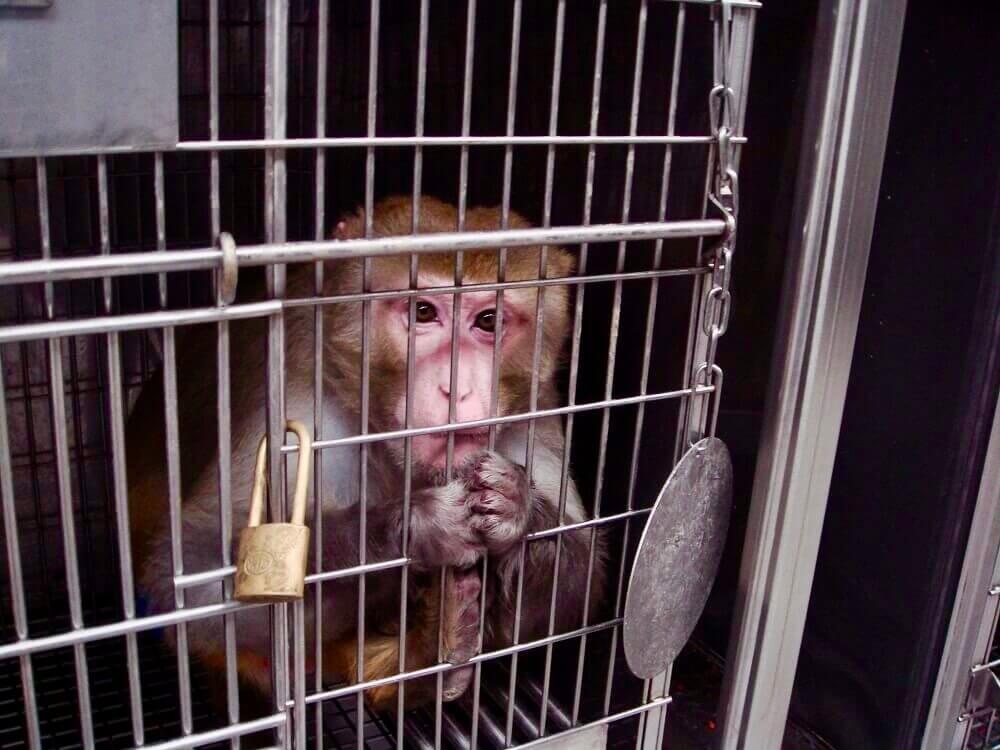 The foundation, which has been cited for numerous violations of the AWA, was founded by Hans Mannheimer, an inventor who had a large collection of chimpanzees and monkeys. Shortly before he died, he moved his animals to Homestead, Florida. Upon his death in 1973, he left his fortune to a trust to fund the foundation. Trustees quickly and dramatically changed the focus of the foundation, and today, it operates two facilities in Florida where approximately 4,000 monkeys and several hundred baboons are bred for experimentation.
In 2017, Kelly Hopper, a former Mannheimer veterinarian, said in a federal whistleblower lawsuit that the foundation had claimed that members of its medical staff—including the executive director's wife—were licensed veterinarians when they were not and then used that misinformation to get lucrative federal grants.
During Hurricane Andrew in 1992, 1,500 monkeys and baboons escaped from its facilities. Monkeys again escaped in 2015.
10. Barton's West End Farms
Barton's West End Farms also skips government sales and sells directly to corporations and universities, including some of the same customers served by the Mannheimer Foundation: Columbia University, the Oregon National Primate Research Center, Tulane National Primate Research Center, Washington University, the University of Rochester, Northern Biomedical Research, and New York University.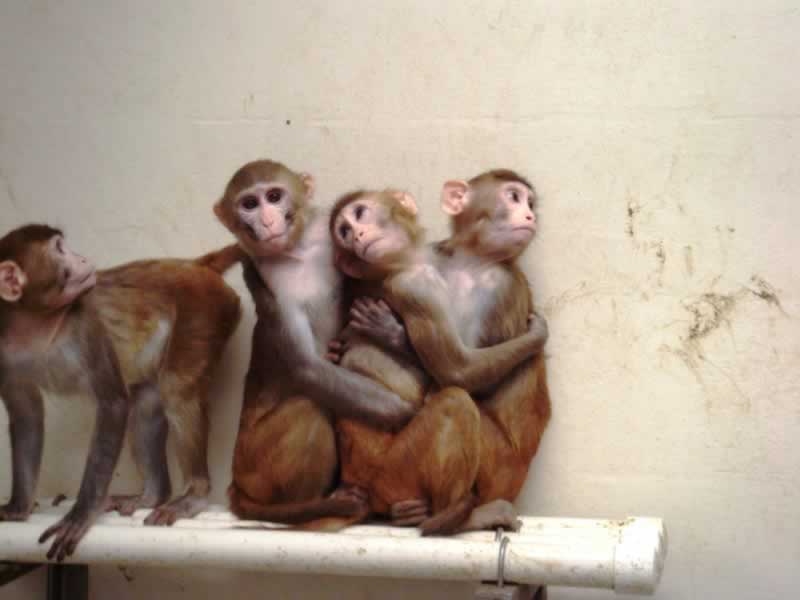 In addition to selling monkeys and baboons, Barton's makes its money by selling a variety of animals—including goats, sheep, pigs, and dogs, who are bred at one of its sites—to laboratories.
It has a history of running afoul of the AWA. In 2013, federal inspectors found that several dogs had not received needed treatment for dental infections. A dog and 54 monkeys were kept in cramped cages, dogs could not exercise, and 43 monkeys did not have a required perch in their cages. Also, 90 monkeys were lumped together in the same room, in violation of a requirement to keep them separate.
The Terrible 10 wouldn't know what the ethical treatment of animals is if it hit them in the face. But NIH, which is supposed to be accountable to the public, continues to funnel tax dollars to some of these reprehensible companies and to primate laboratories.
Tell NIH that you won't tolerate having your tax dollars pay for the torment of monkeys:
Money image: © iStock.com/palinchakjr