PHOTOS: Emaciated Dogs, Sick Cats Languish in Cramped Kennels at U.S. Contract Labs
Obtained through FOIA by PETA
Contract testing laboratories are the dark, putrid underbelly of the industry that sells food and other products for companion animals.
Often stashed away in remote areas across the country, these abysmal facilities turn a profit by inflicting suffering on dogs, cats, rabbits, and other animals—individuals no different from those in our homes—at the behest of the very companies that claim to care about animals.
Rabbits are left to wallow in their own feces. Dogs' teeth rot, untreated. Cats languish with pus-filled eyes and parasite-filled ears.
Again and again, federal inspection reports show that these facilities fail to adhere to even the most basic laws and regulations protecting animal welfare—and their victims pay the price.
Here are six notorious offenders:
Obtained through FOIA by PETA
Rabbits are eaten alive by hordes of larval ticks at Bertek, a hellhole for animals in Greenbrier, Arkansas. Rabbits aren't given any pain relief while their bodies are used as feeding troughs for ticks. Their irritated skin swells with angry red welts that linger for at least 24 hours after the engorged ticks are removed.
Based on their size, some rabbits at Bertek were each required to have 3 square feet of space while ticks sucked their blood. But the company couldn't be bothered to comply with even this meager requirement. Workers confined the animals to flimsy wire cages with not even 2 square feet of space—barely enough for them to turn around.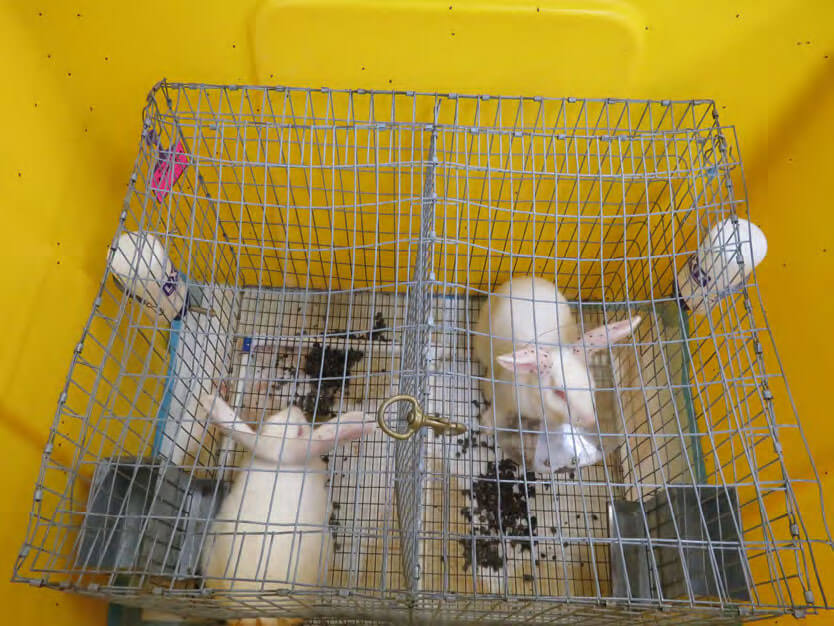 Temperatures soared to more than 87 degrees Fahrenheit in the cramped, poorly ventilated enclosures that held some rabbits, putting them at risk for heatstroke—symptoms of which include convulsions, bleeding from the nose and mouth, and unconsciousness—and even death.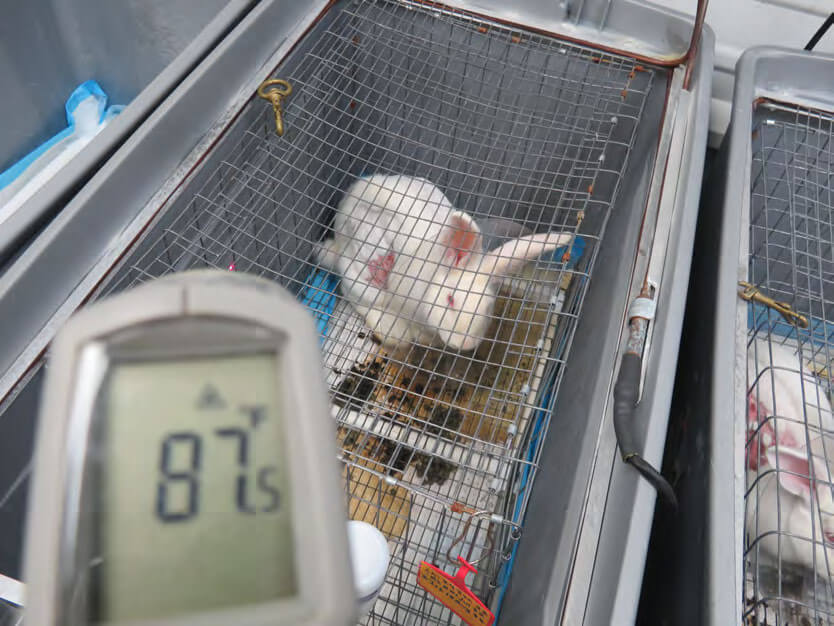 One rabbit developed an infection so severe that deep, gaping lesions penetrated through the skin and the animal had to be euthanized. Although the rabbit's hard, thickened skin indicated that the infection had likely been raging for some time, Bertek apparently shrugged its shoulders—not a scrap of documentation described the problem.
Obtained through FOIA by PETA
Flies feast on the open wounds of dogs at Blue Ridge Kennel—a pit of canine despair in Wetumpka, Alabama. Inspectors found three dogs, named Preston, Star, and Shakira—as well as the redbone coonhound pictured below—who were so thin that their ribs, backbones, and hips were clearly visible.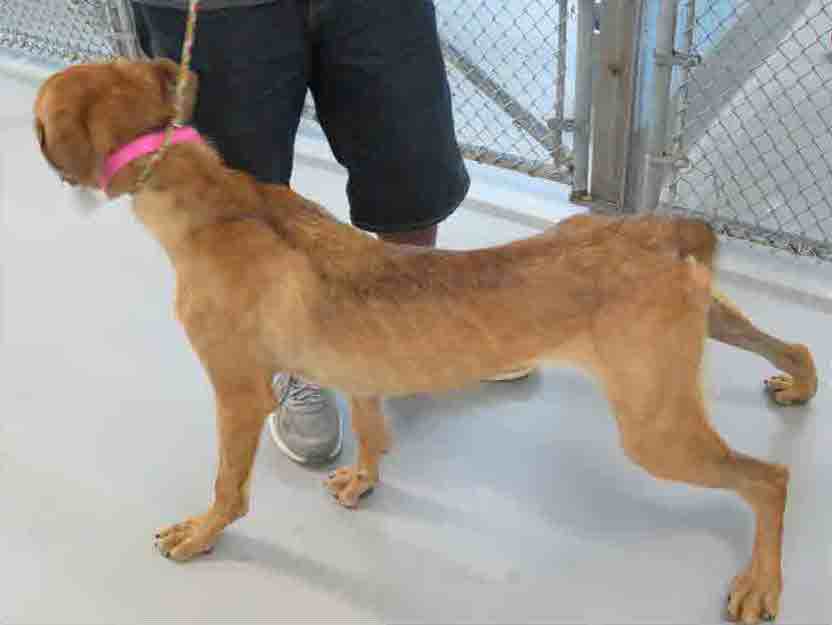 One yellow Labrador retriever was barely able to stand and had pressure sores from lying on his elbows and legs on the concrete floor. The fur on his back legs and behind was saturated with filth from sitting in his own urine and feces.
A Rottweiler named Isa continuously licked a raw, infected bite wound on her right paw.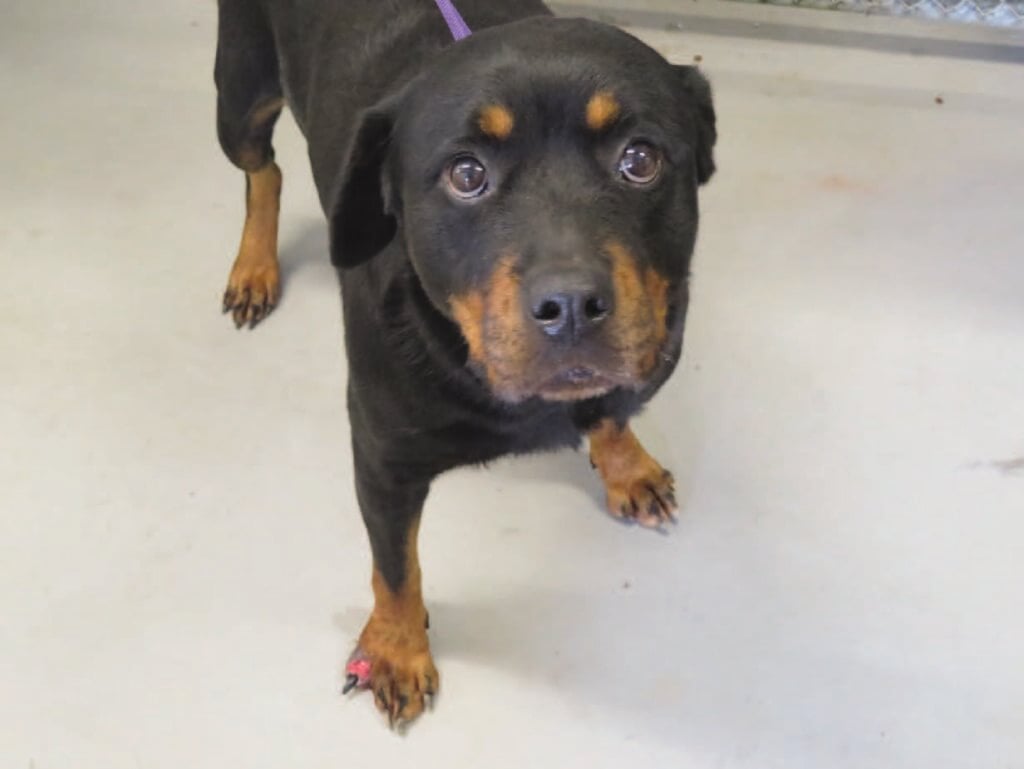 Black debris—likely a sign of infection—spilled from the left ear of another yellow Lab, Cotton, who also suffered from an open wound on the left side of his face. For some time, Cotton had been seen incessantly shaking his head—an unmissable signal of discomfort and irritation in dogs—but the facility hadn't bothered to treat his condition.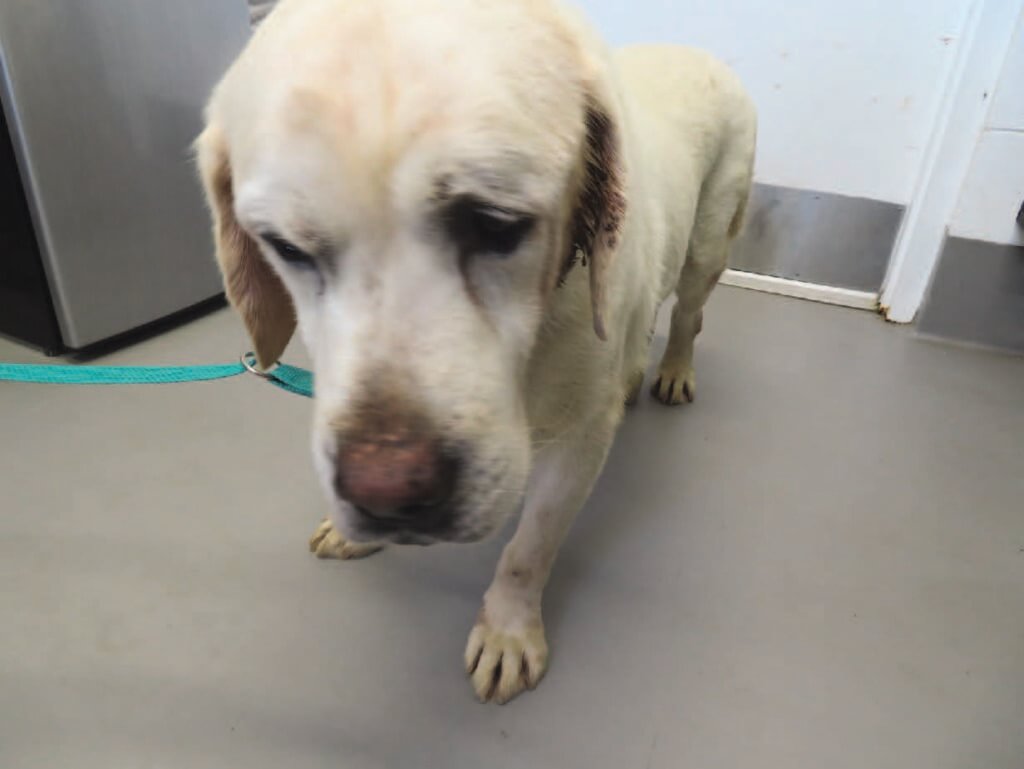 After workers carelessly confined Rugby, a German shorthair pointer, to a run with an incompatible dog, he sustained a gash so severe that it required stitches. Inspectors found numerous other dogs with untreated masses or lumps. A chocolate Lab named Kiss had masses on her face, leg, and abdomen and required immediate veterinary care.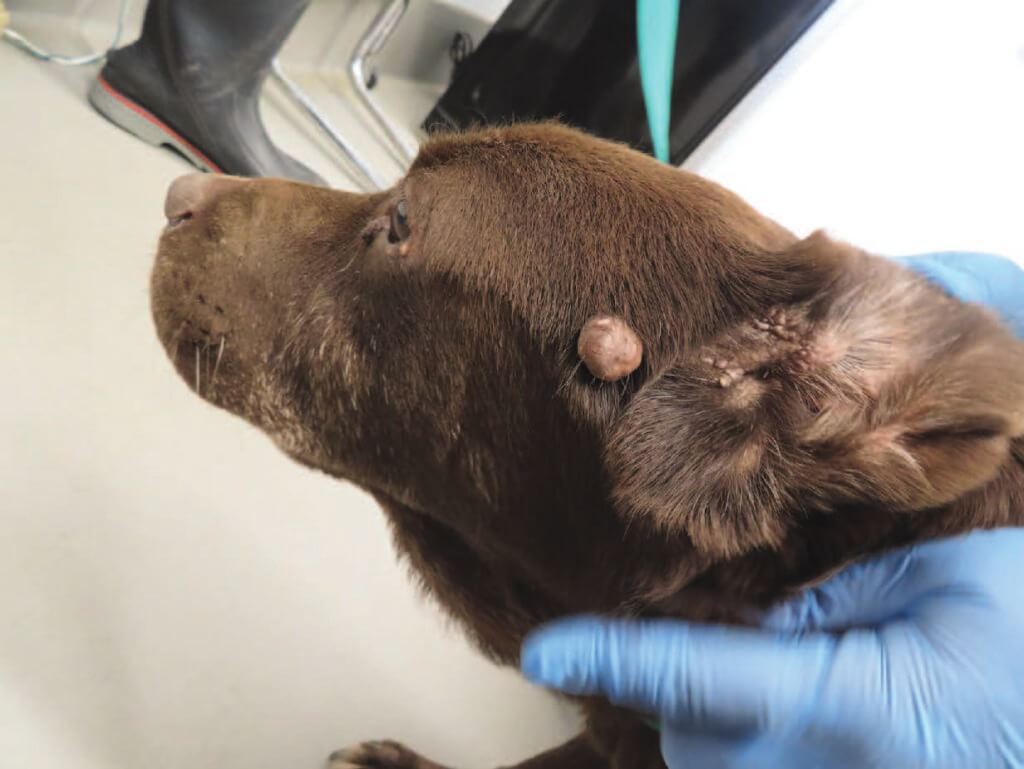 Conditions at Blue Ridge were so abysmal that they propelled the notoriously immovable U.S. Department of Agriculture (USDA) into action. After PETA repeatedly raised concerns about the facility, the agency took the rare step of filing a formal complaint against it for serious and chronic violations of federal animal welfare laws.
Obtained through FOIA by PETA
Dogs with diseased, rotting teeth and red, hairless sores pace the cages at Kennelwood, located in Champaign, Illinois. Layers of hard, brown buildup and tan, spongy material coated the teeth of 10-year-old Oliver, who also had a hairless lesion on one of his back legs. Sheba and Baxter, two other beagles at the facility, suffered from similar dental conditions.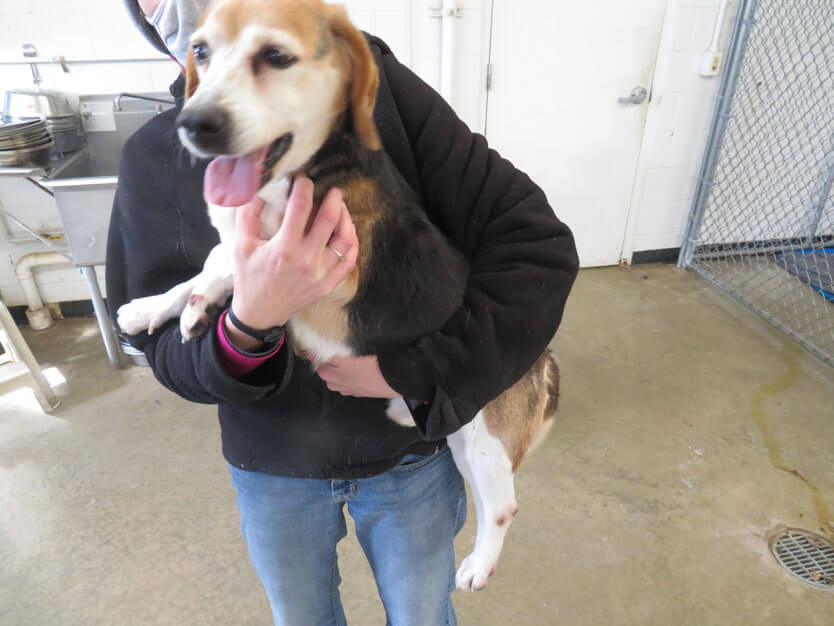 Three-year-old Joey had developed thickened patches of bald skin on both his left and right paws. Kennelwood hadn't bothered to notice—let alone treat—his skin condition, claiming that it happened to dogs there all the time.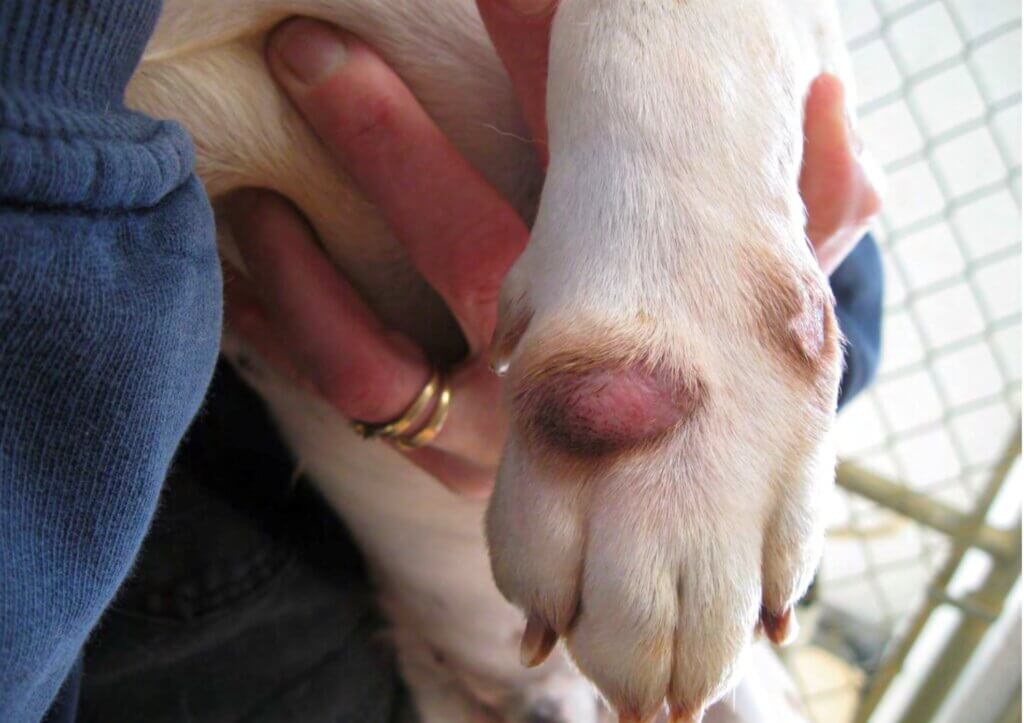 Obtained through FOIA by PETA
Not to be outdone by its competitor, Riner & Associates also excelled at destroying the dental health of dogs at its facility, located in Nowata, Oklahoma. Inspectors found beagles with red and inflamed gums and heavy tartar buildup on their teeth, which were also caked with hair and debris.
An injured male beagle, who couldn't bear weight on his left hind leg, limped across the well-trodden dirt of a sparse outdoor enclosure, where planks of a collapsed wooden structure—supposedly there to provide shade—lay strewn across the ground. The dog had become lame after a "tussle" with another dog, a Riner staff member stated. The facility was merely monitoring his condition.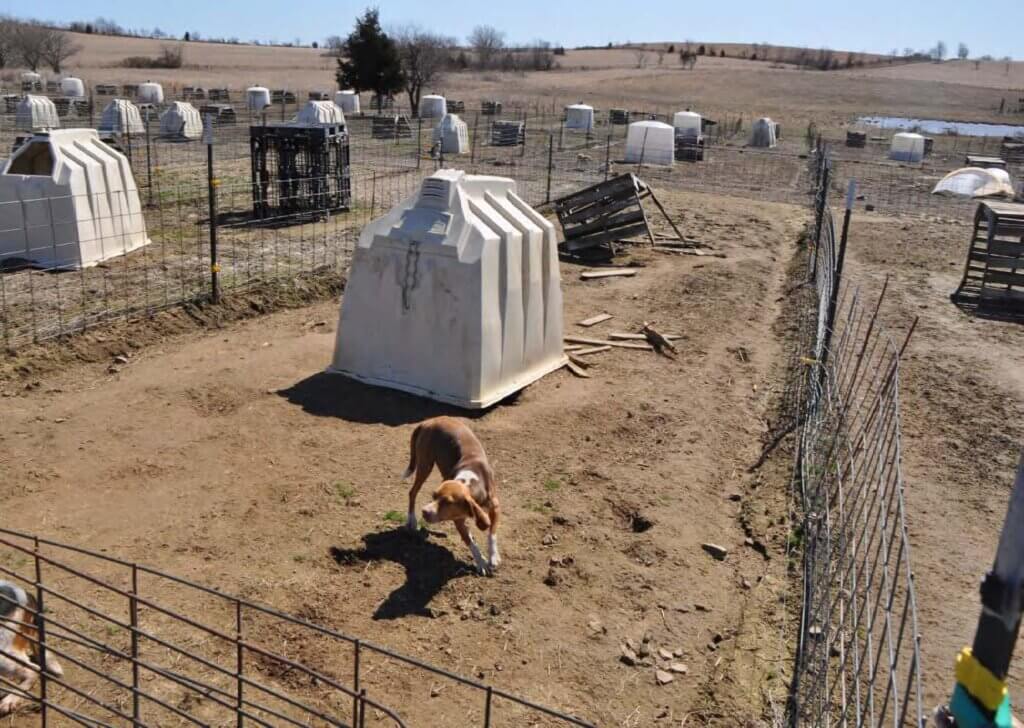 Ticks clung to the side of one beagle and the inner ear of another, whose tilting and shaking of the head signaled discomfort. Workers had observed the first beagle's condition two weeks earlier but had done nothing to alleviate it.
Other beagles suffered from red lesions on their bodies and "cherry eye"—a condition in which a dog's third eyelid pops out and bulges from the eye opening. The lesions on the back of one beagle, Glenn, were 1.5 inches long and clearly visible against his short black fur, but Riner staff hadn't even noticed them.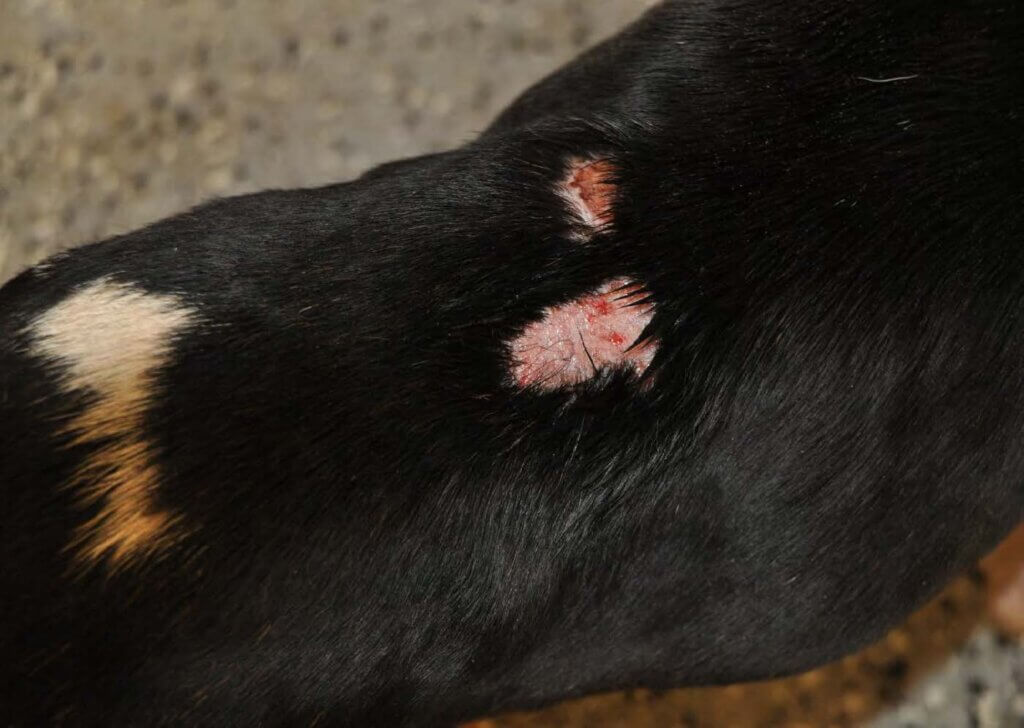 In April 2019, inspectors observed that the coat of a tabby cat named Sophie had become thin. By March 2020, only 25% of her fur remained and her exposed skin was pockmarked with reddish, scabbing wounds.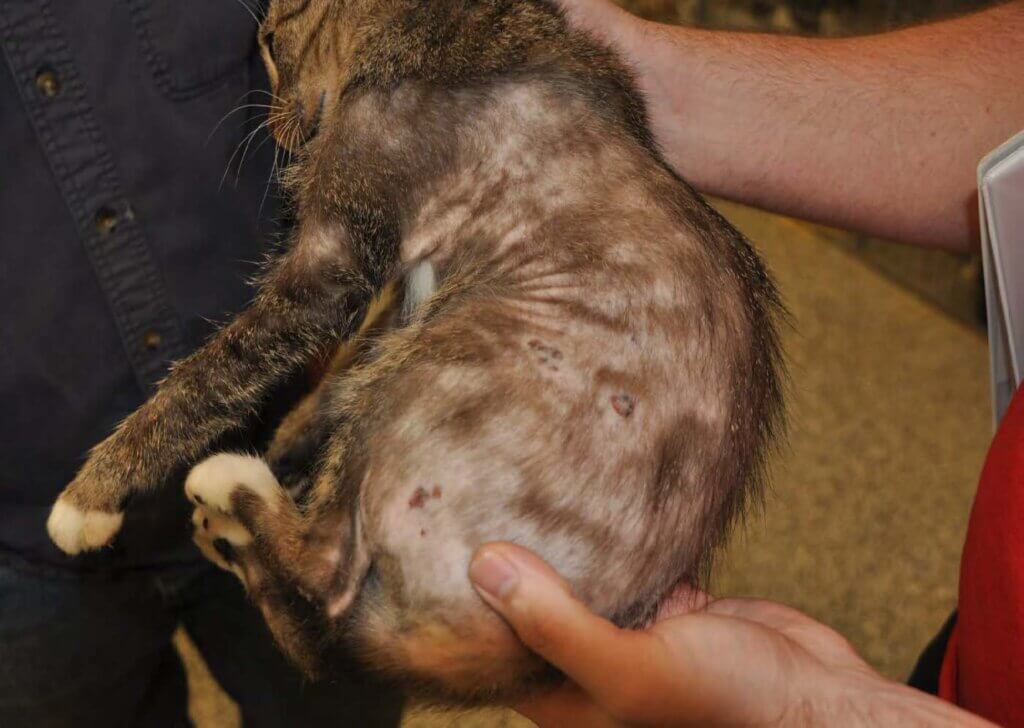 Cats with cloudy, scarred eyes peered out from dismal metal cages. Others had ears sullied with black debris.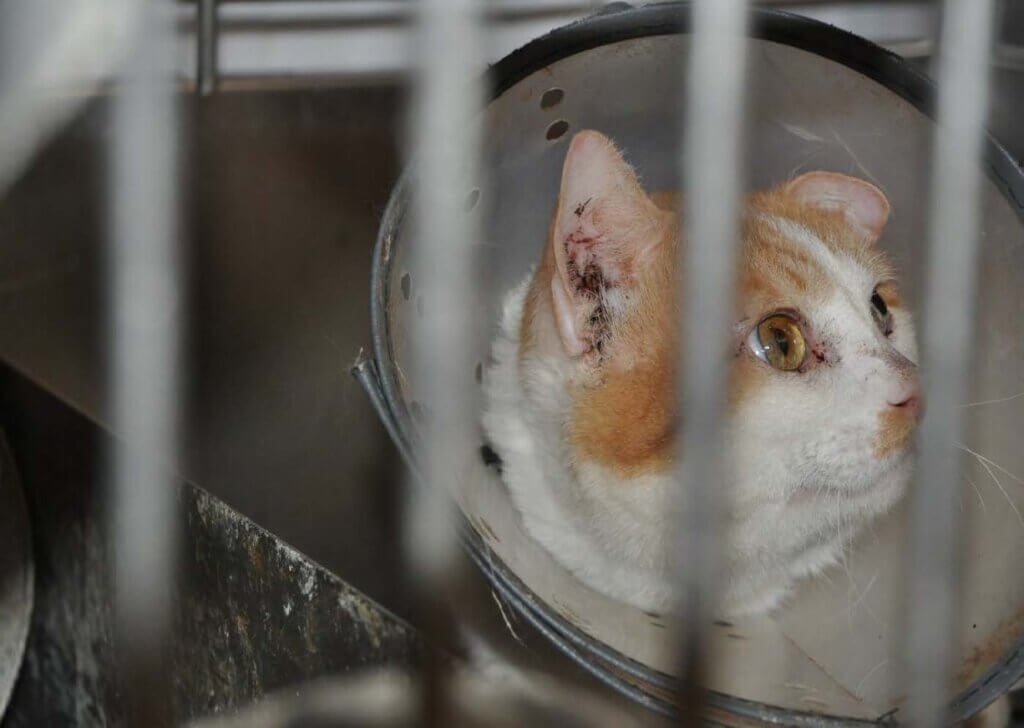 The eyes of a black cat named Cry Baby oozed with mucus.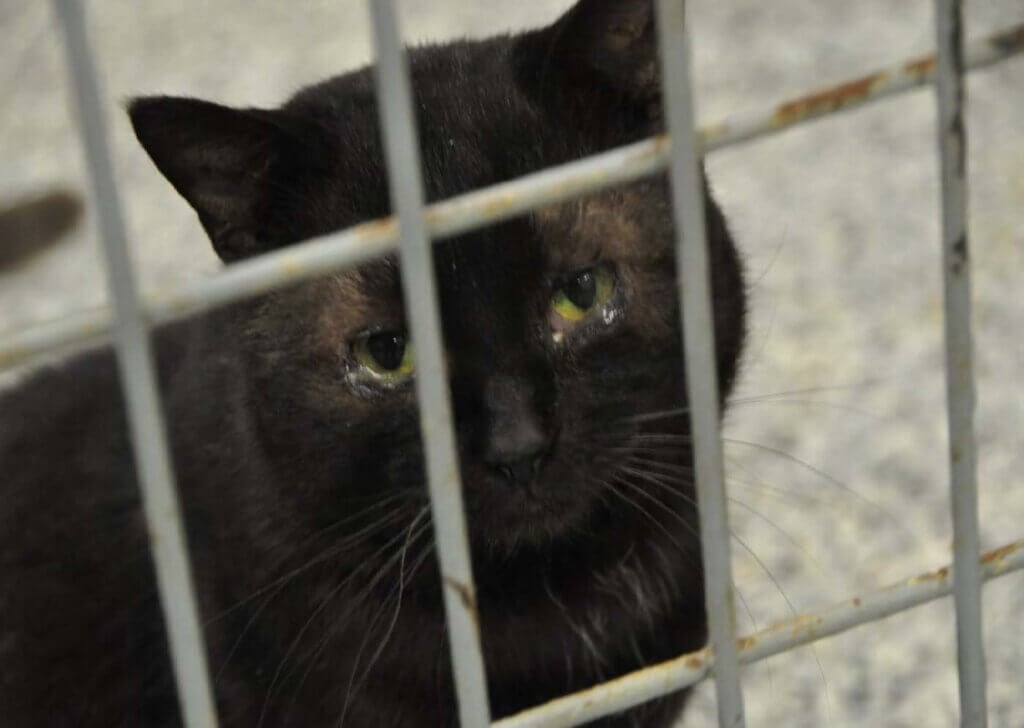 So much feces and urine had accumulated in the cage of one rabbit at Sugar Land, Texas–based Stillmeadow that not a single clean surface remained on which the animal could rest. "An almost confluent layer of dried excreta covered the entire slatted floor," stated the inspection report, which noted that multiple other enclosures confining rabbits and guinea pigs were also covered with excessive amounts of the animals' own waste.
Cats and dogs at the facility fared no better. A brown-and-black cat had significant hair loss and red, inflamed, and crusted skin on his torso. A dog suffered from a leg wound, which was inflamed and ulcerated. Neither animal had received treatment.
Sharp metal points and jagged edges protruded from the walls and floors of some enclosures, where animals stood on bare concrete and metal grates, denied even a blanket to sleep on.
Young Veterinary Research Services
Obtained through FOIA by PETA
Hundreds of cats and dogs languish in dismal metal kennels at Turlock, California–based Young Veterinary Research Services, another bastion of misery for animals. Excessive rust encrusted the walls of some enclosures and had eaten through support pipes inside three dog runs.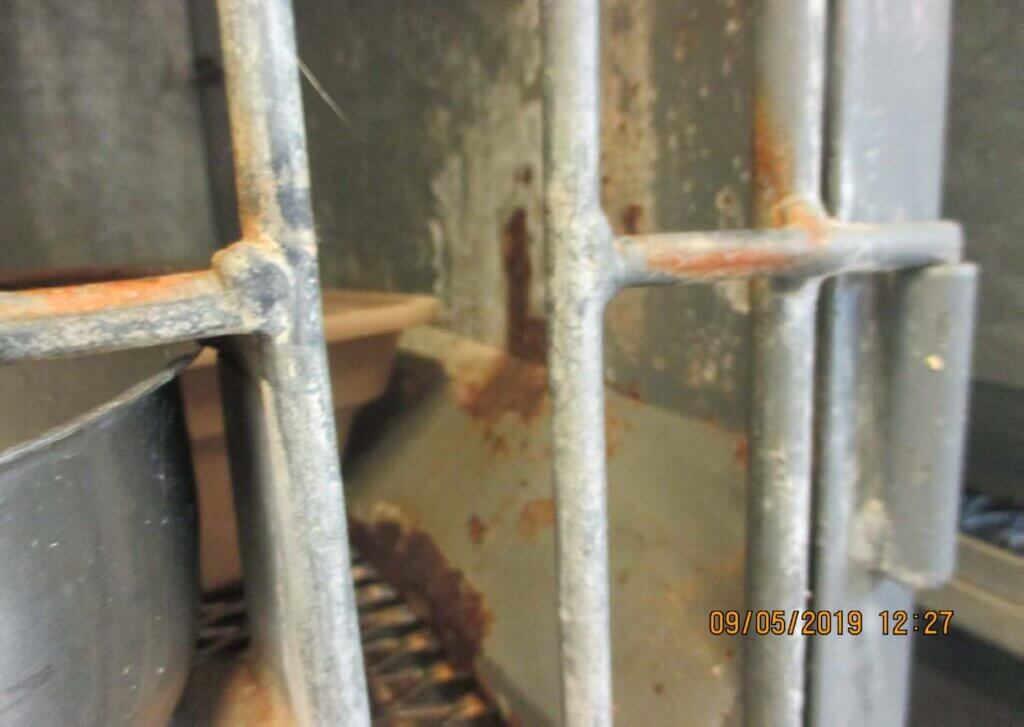 Sharp metal points and jagged edges protruded from the walls and floors of some enclosures, where animals stood on bare concrete and metal grates, denied even a blanket to sleep on.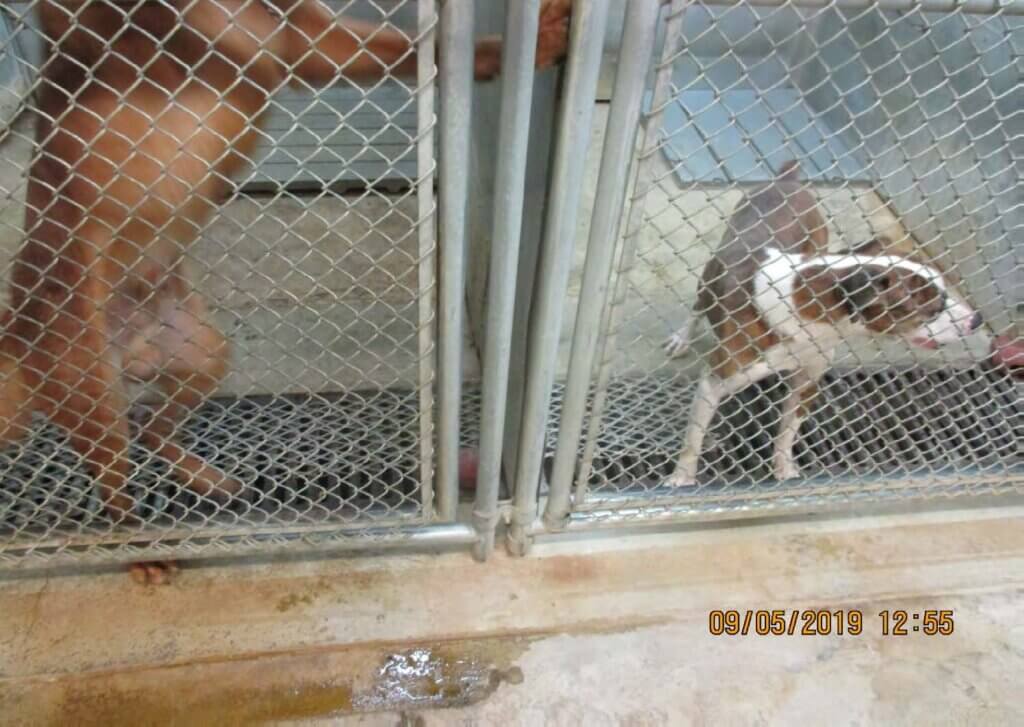 Every dog, cat, rabbit, and other animal imprisoned in these contract testing laboratories deserves comfort, affection, and timely medical care—just like those who share our homes.
Urge the USDA to make a start toward ending these animals' torment by seizing the hundreds of dogs still suffering at Blue Ridge Kennel.