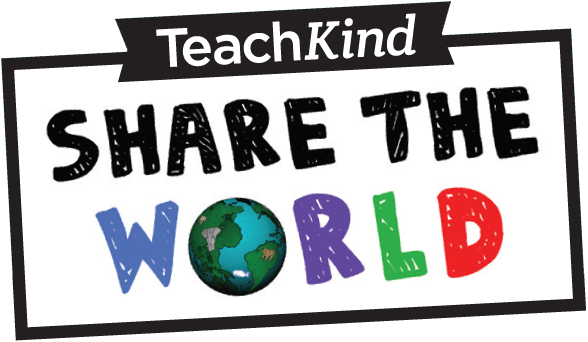 Now included among

Discovery Education's

subscription-based resources!
Teach compassion with TeachKind's

FREE

curriculum kit.
The Share the World kit is perfect for teaching elementary school students the Golden Rule and the importance of compassion and empathy.
TeachKind's new Share the World curriculum kit is FREE to all teachers—but the lesson is invaluable. Using fun analogies, easy-to-understand values, cute and inspiring animal videos, and true stories of animals who overcame adversity, Share the World teaches students how similar we are to all the animals, large and small, with whom we share the world.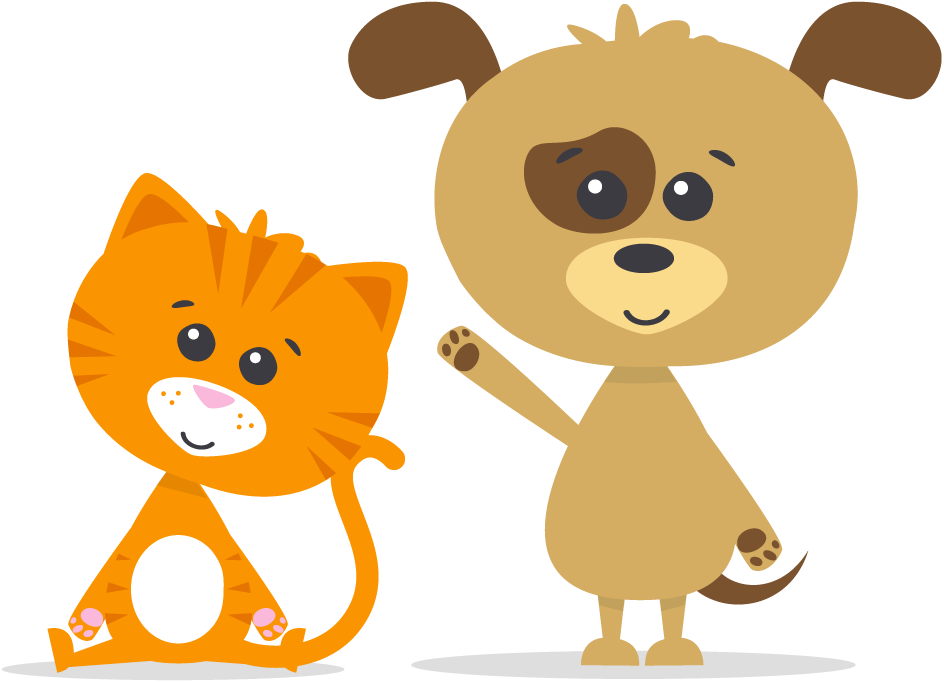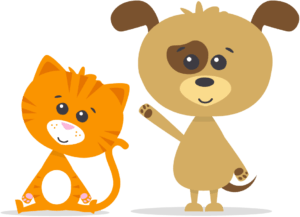 This all-inclusive pack has everything that a teacher needs to implement lessons on empathy, kindness, and compassion in an accessible and fun way and can be used to meet Common Core standards.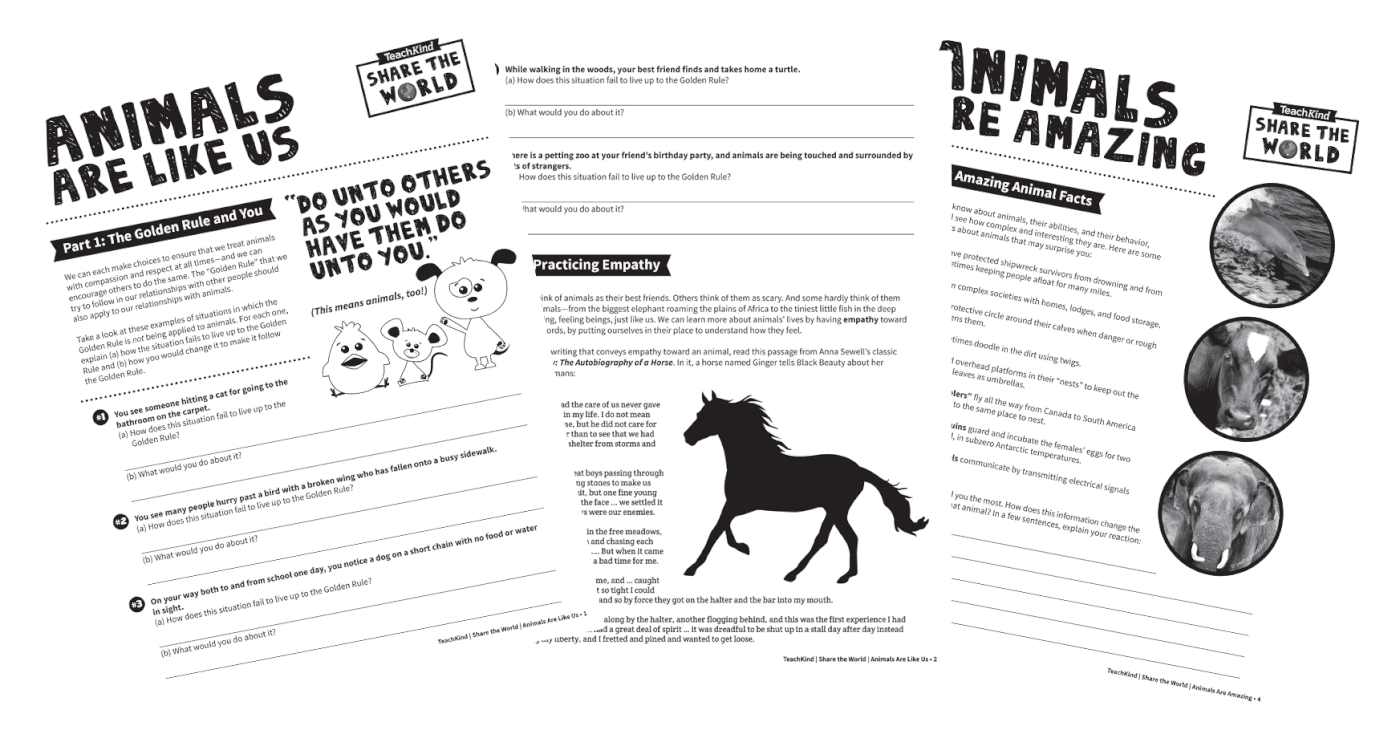 With schools around the country facing an epidemic of violence and bullying, it's never been more important to teach students the value of compassion and empathy when interacting with each other and the animals around us.
"I just wanted to thank you for the Share the World unit and for the lesson resources available for teachers. I am an elementary school teacher, and my students loved the Share the World unit. I am going to do the "Woody: A Survivor's Story" lesson next. It is so important for us educators to teach our students how important it is to protect animals and be a voice for them. Please continue to send me lessons like these. I believe they truly do make a difference."
—Natasha Vangor (Elementary Teacher, New York)
The kit is a one-stop interdisciplinary curriculum that includes a 23-minute video featuring inspiring animal stories, amazing facts, easy-to-understand analogies that help students take the point of view of someone else, and age-appropriate information on the Golden Rule and how kids can save animals! It touches on stopping bullying, helping the environment, saving wild animals, taking good care of companion animals, and much more.
The DVD is in both English and Spanish and comes with subtitles. (Please note: Spanish materials are not provided in the kit but can be printed here.)

Also included in the kit (and available below—to print or complete digitally online!) are the following items:
"Share the World is an amazing curriculum that supports educators through valuable humane education activities and resources that inspire tolerance, empathy, responsibility, and reverence toward all animals and provides springboards for classroom discussions about compassionate behavior. Through this curriculum, educators are able to create a classroom environment that teaches compassion and builds kinder communities."
—Magaly Madrid (Elementary Teacher, Florida)
A Spanish version of the video is available online here, and subtitled versions of both the English and Spanish videos are available in the kit.
"I was able to integrate Share the World during a science … unit [in which] students were learning about animals. The kids were super-excited to see the video with animals, and it led to awesome discussions in our classroom. I would highly recommend sharing this video and the lessons—not only to supplement science lessons and have valuable discussions but [also] to help teach students about kindness and the Golden Rule. Great resources!"
—Melissa Phillips (Elementary Teacher, Virginia)
Invite the students in your class, grade level, or entire school to exercise their empathy muscles by celebrating "Share the World" Week, October 17 through 21! Use the free printable resources below to make it official, and let us know how you celebrated. All participating students will receive a free "I'm a Kind Kid" mini pencil (while supplies last).