USDA Refuses to Hold Laboratories to Account, Failing Animals and Science
The USDA is supposed to police the way U.S. laboratories treat animals, but its minimal efforts—and enabling behavior—do almost nothing to keep experimenters in line.
The Animal Welfare Act (AWA) is the only federal law with legally enforceable standards that governs the treatment of animals in laboratories, and the U.S. Department of Agriculture (USDA) is the sole federal agency tasked with enforcing it.
But the feckless USDA has proved, time and again, that it cannot, or simply will not, enforce even the bargain-basement standards of care outlined in the AWA. The agency's own records document a nearly bottomless trove of unobstructed misery, unpunished incompetence, and unanswered animal deaths. The USDA's crippling allergy to meting out even the slightest slap on the wrist to scofflaw experimenters has allowed a culture of cruelty and woeful ineptitude in our nation's laboratories to flourish unabated.
Take, for example, the USDA's "teachable moments" in the treatment of its "customers." For a time, the agency was so averse to its enforcement mandate that it even refused to write up facilities for violations of federal law in publicly available inspection reports. Instead, violators received a USDA-stamped memo. The USDA reasoned that breaking the law wasn't such a big deal—it was a "teachable moment." Even after a public uproar and a lawsuit rightfully forced the agency to nix that paternalistic program, the USDA continues to refer to the laboratories and other facilities it oversees as "customers" who receive "official warnings" more often than meaningful penalties when they run afoul of the law.
The USDA's Animal Care Program is tasked with enforcing, among other federal laws, the Animal Welfare Act, which makes it a law-enforcement agency when animal experimentation laboratories are involved. To illustrate: Imagine another federal law-enforcement agency—the FBI, for instance—offering its "10 Most Wanted Customers" a "teachable moment" instead of arrest.
In exceedingly rare instances, the USDA issues fines to laboratories that violate the law, but the penalties are frequently insignificant—at best an inconvenient speed bump on the road called "business as usual."
Although the list of the USDA's failings seems endless, here's a representative sampling:
Professional Laboratory and Research Services (PLRS)
Professional Laboratory and Research Services (PLRS) was a contract testing laboratory in Corapeake, North Carolina, that tested insecticides and other chemicals used in companion-animal products on live dogs and cats. It force-fed experimental compounds to the animals and smeared chemicals onto their skin.
For nine months in 2009 and 2010, an undercover PETA investigator worked there and found that toxicity tests were just part of what the animals endured.
PLRS subjected hundreds of dogs, cats, and rabbits to vicious and abusive handling, neglect, and miserable living conditions. Animals at PLRS suffered from burns and were covered with sores because of the facility's perpetually wet conditions. Some animals were forced to sit in their own waste, and others were sprayed with bleach and other harsh chemicals when their cages were cleaned while the animals were still in them. A PLRS supervisor said that the sores were "just part of … life" at the facility.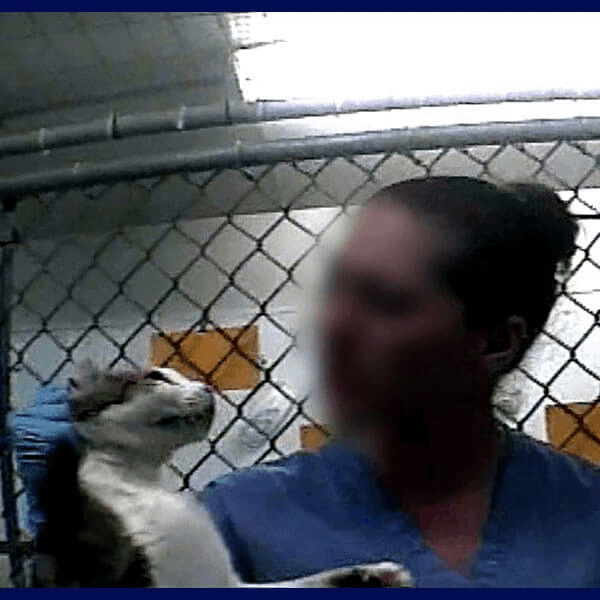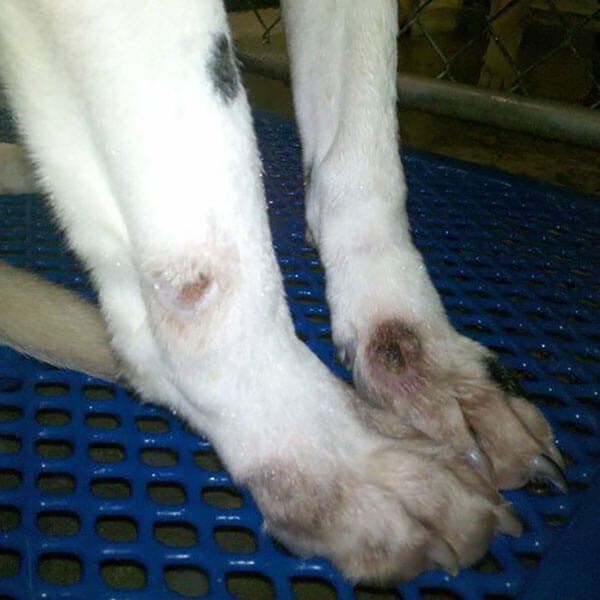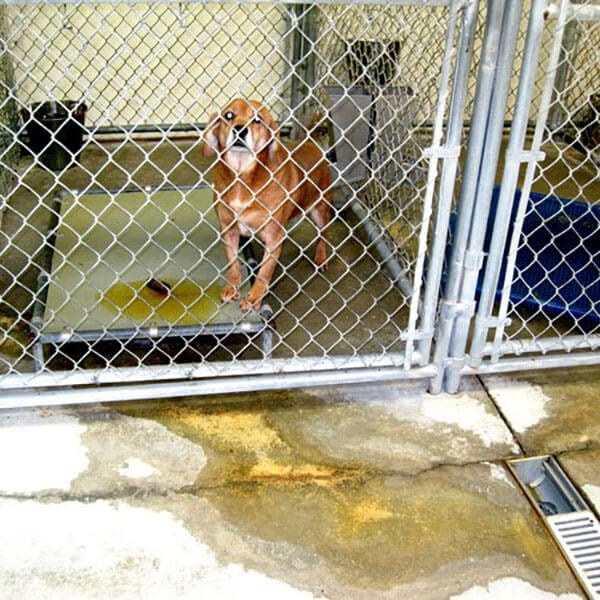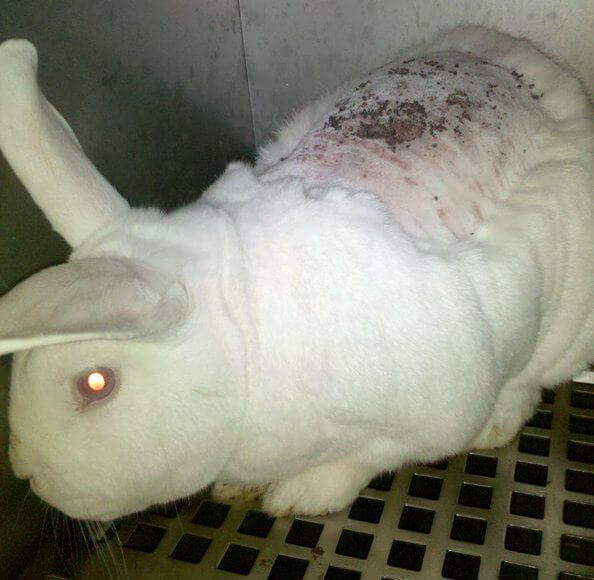 A USDA inspection took place in July 2010, while PETA's investigator was at the facility. The inspector's visit apparently lasted two hours and 15 minutes. Astoundingly, the USDA wrote up the facility for only a single minor violation.
Two months later, PETA took its findings to the USDA—revealing everything the inspector had missed. Based on our evidence, the USDA cited the facility for dozens of violations of the AWA. PLRS surrendered nearly 200 dogs and more than 50 cats and voluntarily shut its doors.
Envigo, a multinational animal testing corporation, operated a massive beagle factory farm in Cumberland, Virginia, that sold dogs to laboratories for experimentation.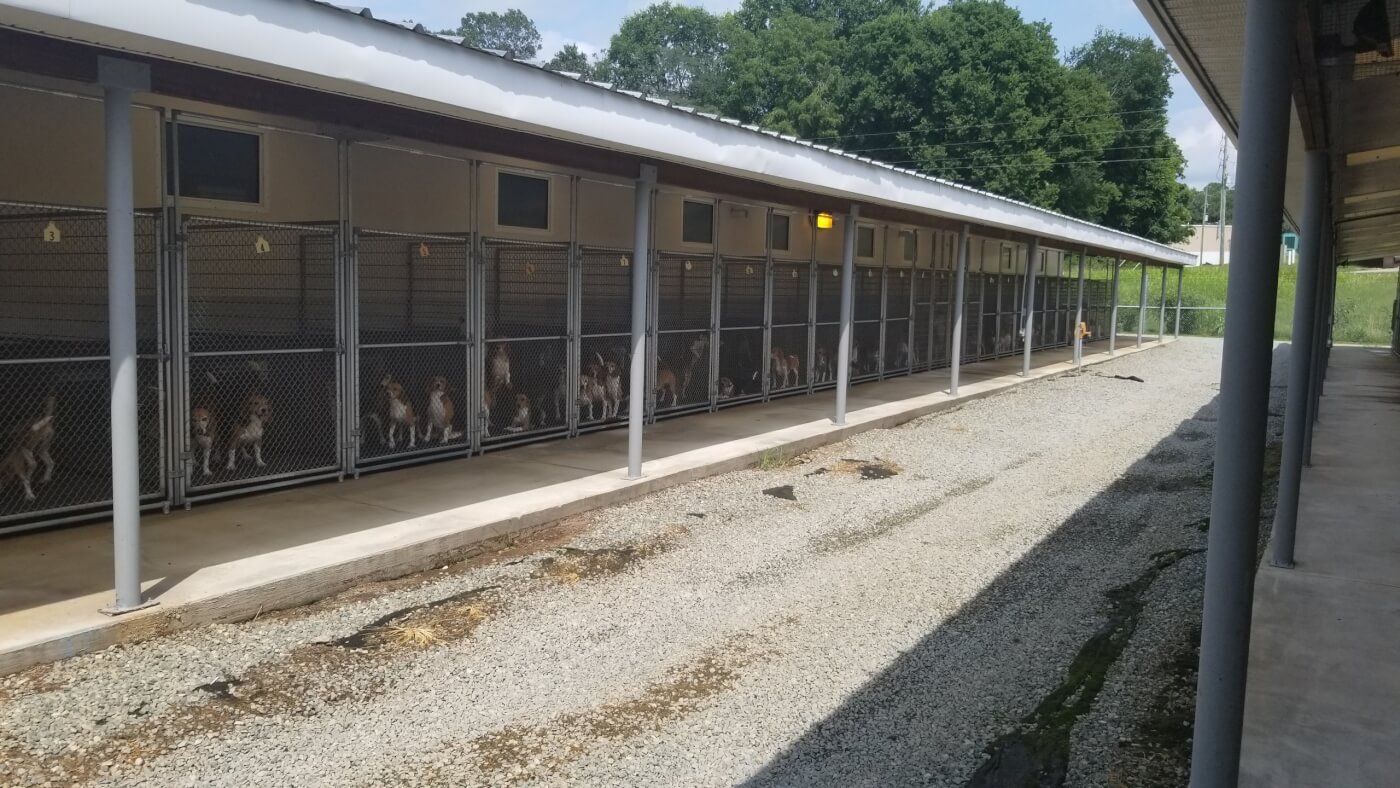 A 2021 PETA undercover investigation found 5,000 beagle dogs and puppies confined to small, barren kennels and cages 24/7. The investigation documented shocking abuse and neglect of dogs and puppies at Envigo's beagle facility: Workers willfully deprived famished nursing mother dogs of food, workers with no veterinary credentials cut puppies out of sedated dogs' abdomens before euthanizing the mothers, and more. Our eyewitness found more than 360 dead puppies among their living littermates and mothers.
In October 2021, PETA filed a complaint with the USDA. The agency conducted inspections and documented more than 70 violations of the AWA in just one 10-month period.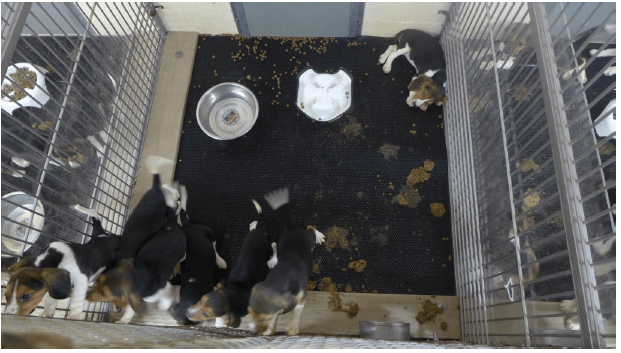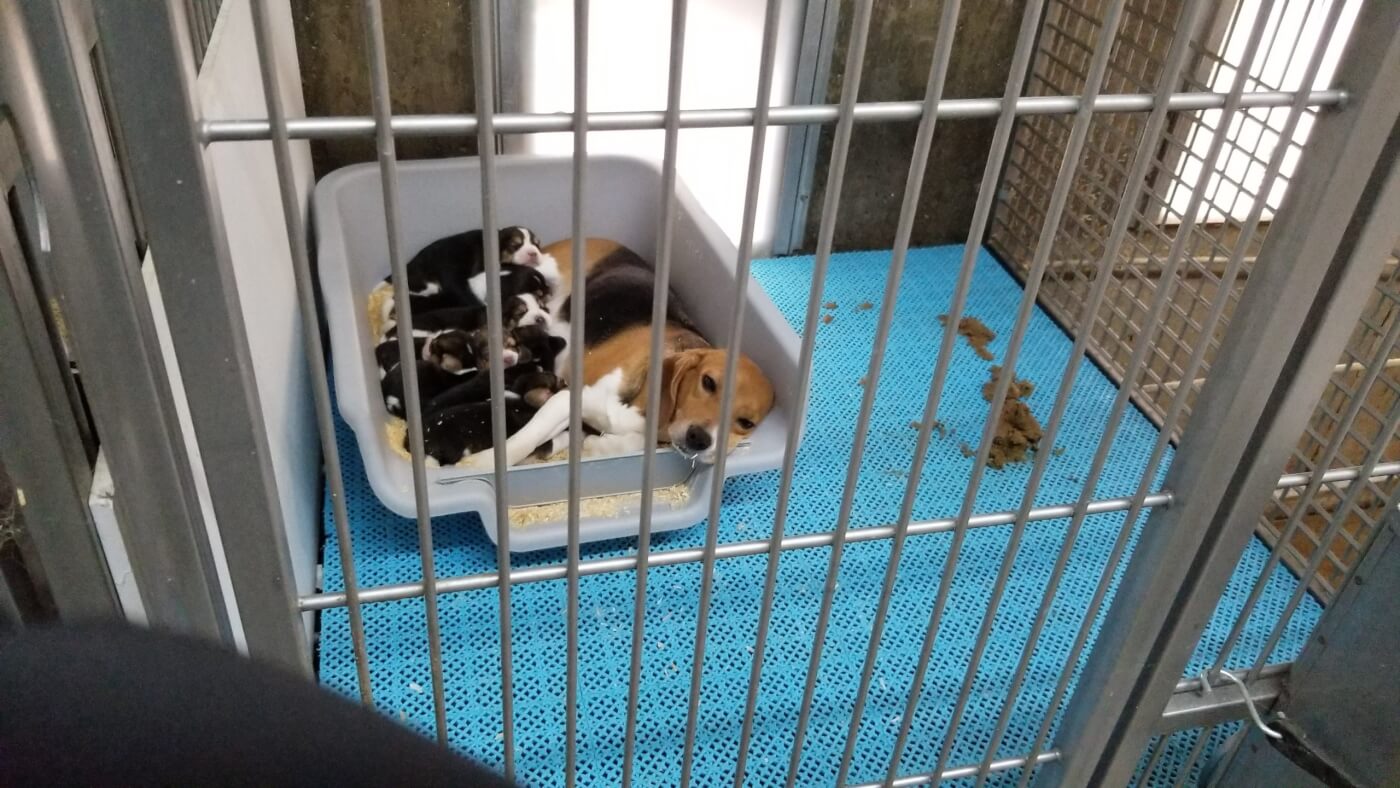 Then it did nothing. It could have suspended Envigo's license for 21 days while building a case to revoke it permanently. But the agency's Animal Care Program sat on its hands and allowed Envigo to continue selling dogs and profiting from their misery, despite the company's flagrant violations of the federal law the USDA is mandated to enforce.
In May 2022, the U.S. Department of Justice (DOJ) took an extraordinary action and stepped in where Animal Care had failed. The DOJ seized nearly 450 dogs and puppies found in "acute distress," found beagles with untreated wounds and severe dental disease, and determined that dogs were kept in "torturous conditions."

After lengthy proceedings, an administrative court permanently barred Envigo from "any activity requiring [an AWA] license" at the company's Cumberland beagle-breeding factory and laboratory, including breeding and raising dogs for sale and experimenting on animals.
Envigo's parent company, Inotiv, announced that it would close the facility.
Texas A&M University: PETA obtained video footage revealing that golden retrievers and other dogs were deliberately bred to develop crippling and painful canine muscular dystrophy (MD). Records we obtained showed dogs in the canine MD laboratory were suffering horribly. We filed multiple complaints with the USDA, sharing details from the records to make the case that the school was violating animal welfare regulations and dogs had either died in their kennels or were in terrible peril. The USDA found nothing wrong.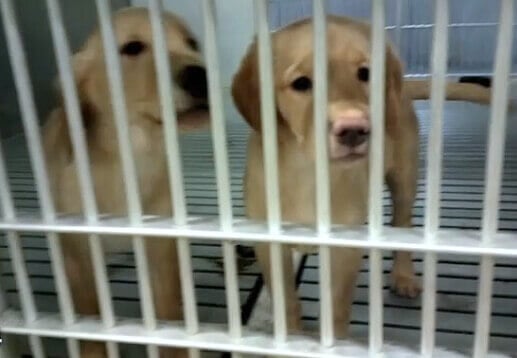 In October 2019, PETA informed the USDA of a dog named Lunes—a 6-year-old golden retriever with canine MD who was found dead in his kennel. Lunes' records indicated that he was in declining health. In 2018 alone, more than 130 notations documented that he had not finished his food. There was no indication that Texas A&M did anything to investigate or treat Lunes' poor appetite. In June 2019, he died—alone—in a barren, concrete-and-metal kennel, where he was very possibly cold and experiencing significant pain and distress.
In November 2019, we informed the USDA about a dog named Pee Wee, another golden retriever with canine MD who was in deteriorating health and had a significantly waning appetite. Numerous notations spanning years indicated that he was leaving some or all of his food. We asked the USDA to intervene. The agency declined.
In October 2021, PETA raised concerns with the USDA regarding six additional dogs afflicted with canine MD—Bruno, Ganondorf, Jumba, Ned, Garen, and Grinch—who endured protracted suffering before they were finally euthanized or died in their kennels.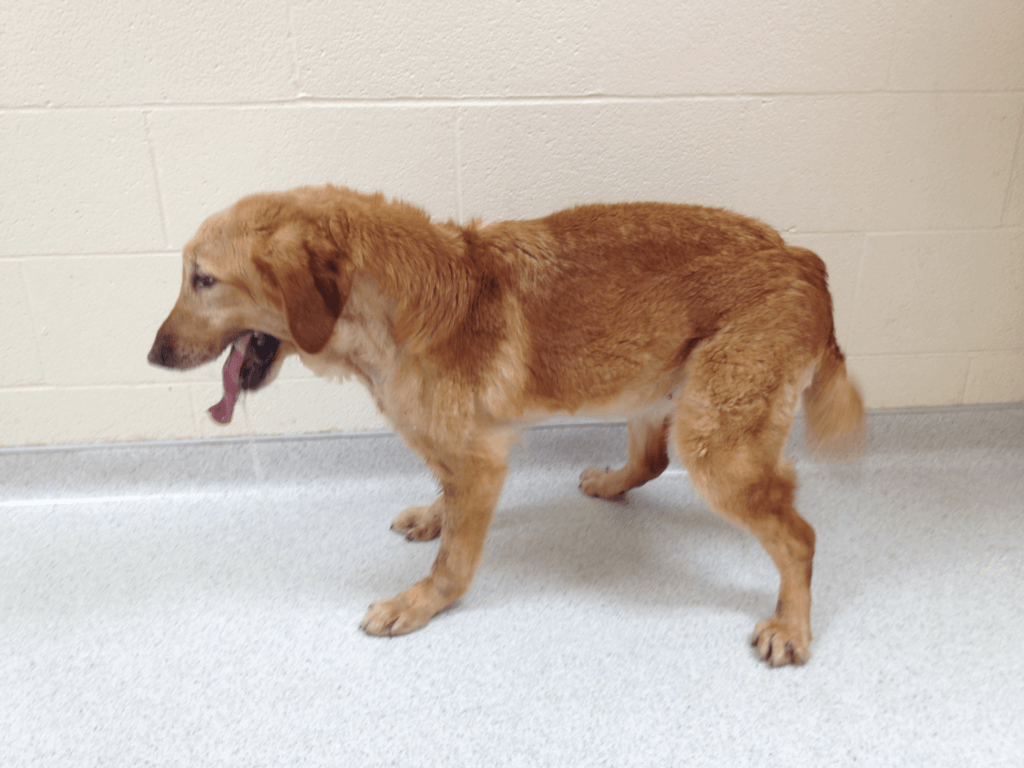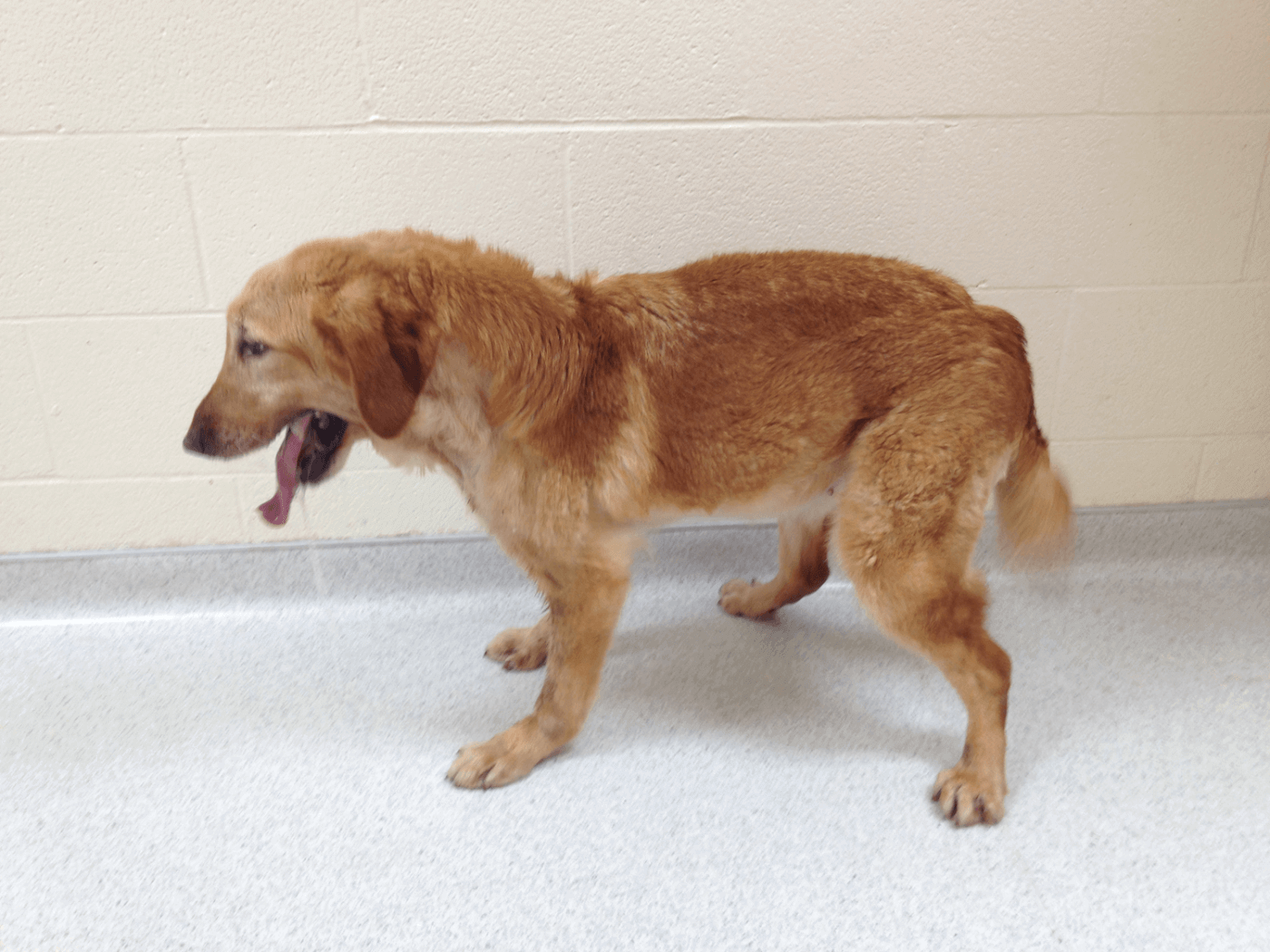 In August 2022, PETA filed another complaint with the USDA, informing the agency that Pee Wee had continued to lose muscle. He was unable to stand on February 14, 15, and 16, 2022. On March 13 and 21, records indicate that staff observed that Pee Wee was "quiet." He refused all treats, needed help to rise, was slow to move, and vomited in his cage. Pee Wee was found dead in his kennel on the morning of March 26.
The USDA did nothing through all of this and has remained silent to this day.
Primate Products Inc. (PPI)
Primate Products Inc. (PPI) is a monkey dealer. It imports, breeds, and warehouses monkeys whom it sells to laboratories to be tormented and killed in experiments.
PETA conducted an eight-month undercover investigation into PPI, documenting systemic neglect and violent handling of monkeys. Sick and injured primates were sometimes denied adequate veterinary care and forced to live in filthy, barren, and dangerous conditions. Some paced in circles and rocked from side to side out of frustration and stress. Workers sometimes failed to separate animals who had been attacked by aggressive cagemates, leaving them with exposed bones, bite wounds, and hair loss.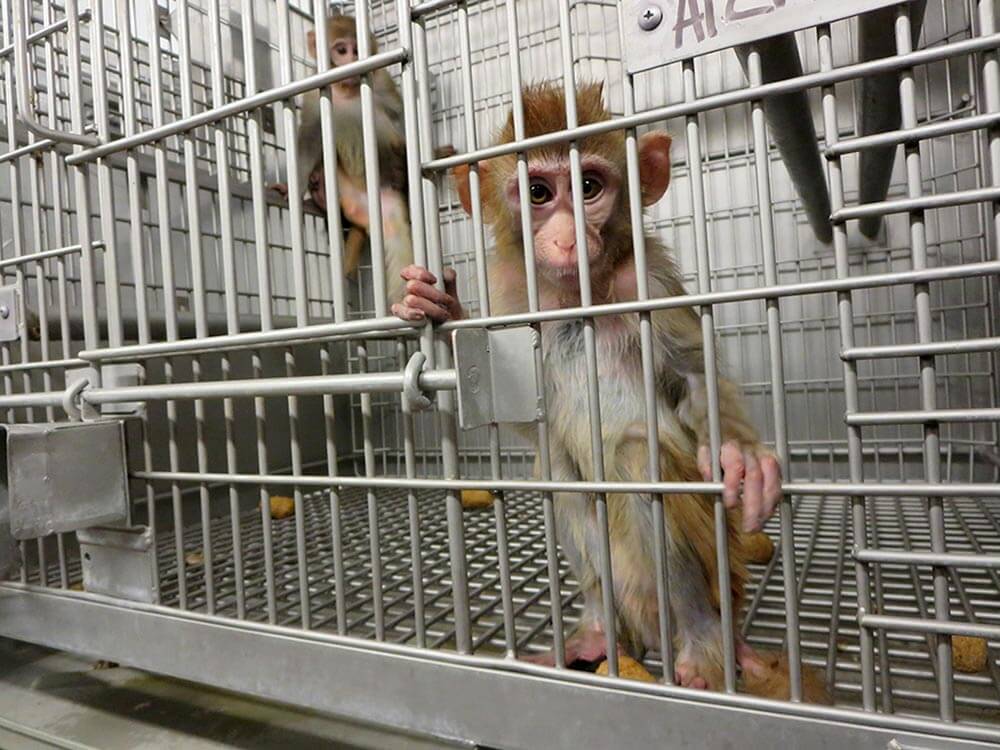 A USDA inspector visited PPI during PETA's investigation. He found no AWA violations.
A few months later, PETA presented its findings to the agency, and the USDA was forced to cite the facility for at least 25 violations of federal animal welfare laws.
Covance is a global animal testing behemoth.
PETA's 11-month undercover investigation into Covance documented unthinkable abuse and miserable conditions for the hundreds of monkeys held at the company's massive (but now closed down) laboratory outside Washington, D.C. Workers at Covance struck, choked, and screamed curses at confused and terrified monkeys. Our investigator saw injured and sick monkeys deprived of veterinary care and primates slammed into their cages and sprayed with pressurized hoses.
PETA filed a complaint with the USDA alleging that Covance's inhumane treatment of animals violated the AWA. The agency agreed and cited the company for numerous animal welfare violations—including withholding or delaying recommended veterinary care for animals, failing to exercise dogs, confining dogs to cages that failed to meet minimum size requirements, failing to ensure the psychological well-being of monkeys, and handling monkeys in a physically abusive manner.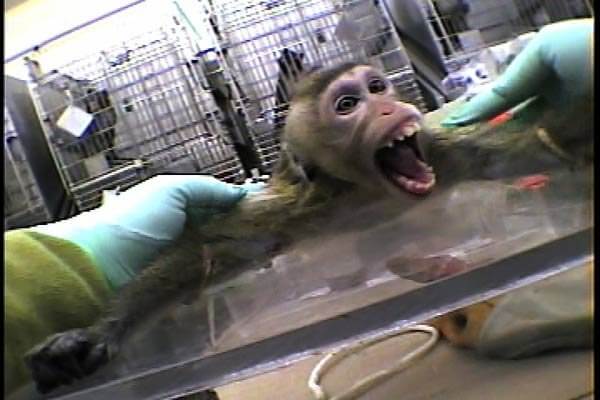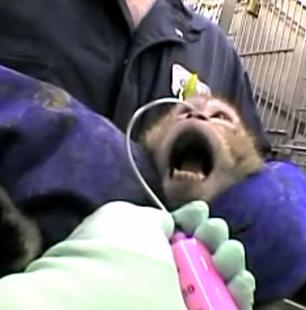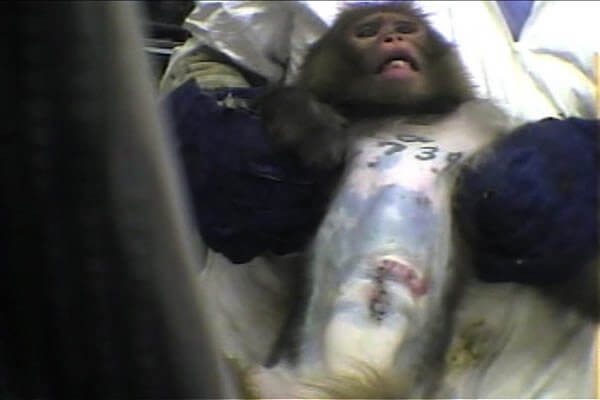 The fine was a paltry $8,720 in a year when Covance posted more than $560 million in annual revenue.
China Southern Airlines: PETA found out that the airline was shipping live monkeys into the U.S. for the experimentation industry without a valid USDA registration and in 2012 filed a complaint with the agency.
The airline demonstrated a refusal to comply with the AWA by failing to supply adequate ventilation, food, or water to monkeys in its cargo holds. Seventeen monkeys died on one flight, and the surviving monkeys were emaciated and dehydrated. For this, the USDA fined China Southern less than $15,000.
Unsurprisingly, China Southern was undeterred.
In 2013, PETA again filed a complaint with the USDA when the airline continued transporting monkeys into the U.S. without a license. It brought a total of 1,380 monkeys on seven flights that year. In January 2014, the USDA fined the airline just $11,600.
Following an intense, three-year campaign by PETA entities worldwide, China Southern announced in March 2014 that it would stop transporting live monkeys for laboratory experiments on all flights.
University of Wisconsin–Madison (UWM)
University of Wisconsin–Madison (UWM) is host to the Wisconsin National Primate Research Center (WNPRC). For decades, the USDA has cited UWM for egregious and repeated AWA violations. Report after report documents that monkeys were trapped in cage apparatuses and sustained finger, arm, or leg amputations. Some have died. In other incidents, monkeys have sustained injuries that required stitches, lost portions of their tongues, or sustained partial amputations of their fingers when workers failed to secure cages properly. The list of horrors at the center is lengthy.
USDA inspection reports and the meager fines levied by the agency—$35,286 in March 2014 and $74,000 in April 2020—have done nothing to alter the university's behavior.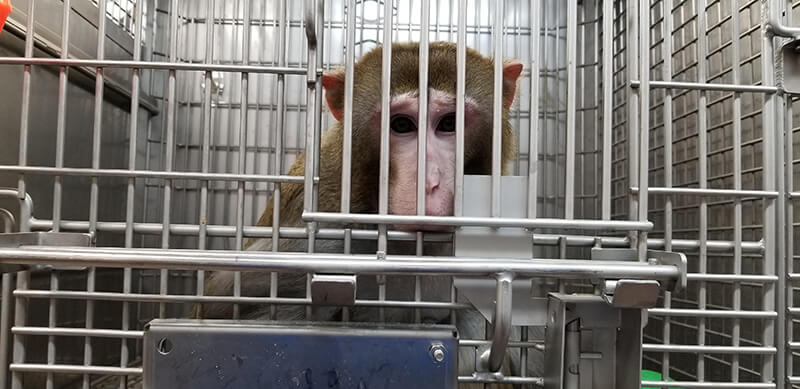 The system is not broken. It has never once worked.
Decades of the USDA's own reports show that laboratories nationwide have continually flouted the AWA without serious repercussions precisely because the only federal agency in charge of policing them shambles through its federally mandated obligations with all the verve of a wet washcloth, handing out toothless free passes instead of biting citations and failing to hold violators to account as it should.
There is a solution. The administration should compel the USDA to do its job properly. But all of these problems would disappear with just an ounce of bravery and a jigger of compassion. PETA scientists have already laid out a road map to ending the entire situation in the Research Modernization Deal, an easily workable strategy for replacing animal experiments with modern, human-relevant, and animal-free research methods. This would ease the USDA out of a job it clearly doesn't want and put U.S. laboratories in the vanguard of science, where they belong.