Ukraine UPDATE (May 18, 2022): PETA Germany Builds Shelters Near Ukrainian Border for Animals in Quarantine
Since the war broke out, PETA Germany has rescued over 1,300 cats and dogs from Ukraine. Now, to save even more animals, the group and others are building shelters in Hungary. These shelters, located near the border with Ukraine, will provide temporary accommodations for up to 300 animals at a time. Read more here.
---
Ukraine UPDATE (May 9, 2022):
PETA Germany and its partners are continuing with missions designed to rescue as many animals as possible, and the groups are supplying a steady stream of food for the many animals in need. Unfortunately, border restrictions have recently been making it more difficult to get rescued animals out of Ukraine. The teams are focused on making sure all the animals are microchipped, vaccinated, and in good health so that they can be moved to other countries.
So far, the team has delivered more than 400 tons of dog, cat, and horse food and rescued more than 1,300 animals. The food has nourished more than 100,000 cats, dogs, horses, and donkeys!

---
Ukraine UPDATE: We have good news for Ukrainian horses! (April 14, 2022)
The complicated mission to get a shipment of horse food into the war-torn country took several days, but knowing these animals would starve to death without it, the team was determined to reach them.
Now, over 100 horses have full bellies! PETA Germany will continue to bring them more food until the weather becomes warmer and they can eat grass.
The team continues to provide food for cats and dogs, too. More than 200 tonnes of provisions have now been delivered all across the country, feeding over 80,000 animals.

---
---
Now in Ukraine: PETA Germany Saves Animals Trapped Inside Buildings, Bringing Rescue Total to Nearly 800 (March 28, 2022)
The overwhelming support of Global Compassion Fund donors has so far helped PETA Germany and its partners rescue nearly 800 animals from war-torn Ukraine and deliver more than 260,000 pounds of desperately needed food to hard-hit areas like Odesa and Lviv.
Bissy (below) was one of the first dogs PETA Germany rescued from Lviv, Ukraine. The team found her in a local animal shelter and, of course, took her and many other dogs and cats with them.
Now, Bissy is safe in foster care and spends her days hanging out with her new friends:
© Ada Foundation
---
---
Ukraine UPDATE: Helping Animals in Ukraine (March 21, 2022)
Teams supported by PETA's Global Compassion Fund have so far delivered over 120 tons of food for dogs and cats in Ukraine and rescued more than 740 animals from Odesa, Kharkiv, and other areas in the war zone. Check out PETA's blog for the latest on this vital work.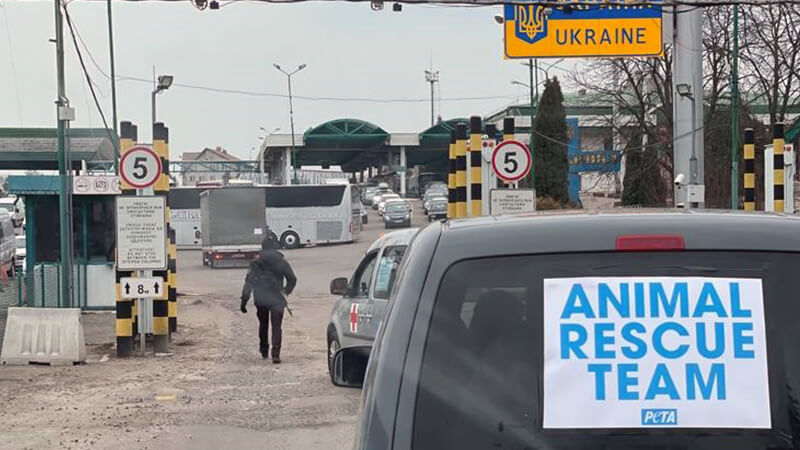 ---
UPDATE: Helping Animals in Ukraine (March 3, 2022)
Together with friends and partner organizations, PETA Germany (backed by PETA entities in the U.S., in the U.K., and elsewhere) has brought mountains of food into Ukraine—more than 22 tons already and still going strong—delivering it to animal shelters in Lviv, which, in turn, are helping to distribute the supplies to other desperate facilities. The teams' trucks are back on the road to keep on delivering as long as they're allowed to. As you can imagine, this is not easy, and red tape is a challenge, as are delayed entries and exits, but they have managed to secure special permission and a passage across the Polish border with their giant double trucks and even with a convoy of cars.
Just as wonderful, the teams are also working directly to get animals out of the war, spending untold hours waiting until given the green light by authorities before they can cross into Ukraine and then cross back again and bringing frightened dogs and cats back into Poland to be safe and cared for. Animals like tiny Iryna, who was one of the more than 125 animals PETA Germany was able to transport out of the country just yesterday!
Listen to PETA's eye-opening full podcast episode with PETA Germany's Judith Pein from the Ukraine border to learn more.
---
---
PETA Germany Is on the Ground Helping Animals and Their Families Fleeing War-Torn Ukraine (February 27, 2022) Since Russia invaded Ukraine, hundreds of thousands of people have fled the country. Russia continues to attack, and more than 130,000 people are on the run. Many already traumatized people have been and are being faced with the impossible decision of leaving their beloved dogs, cats, and other family members behind due to the protocol for the noncommercial movement of companion animals into the European Union (EU). On Friday, a team from PETA Germany traveled to the Polish border to provide on-site assistance: The team has managed to rescue exhausted cats and dogs and is helping to shepherd animals to safety.
---
Help During Unprecedented Flooding in Australia (March 1, 2022)
As tens of thousands of people in New South Wales are evacuating their homes during that state's worst flooding in more than a decade, PETA's Global Compassion Fund is helping a local shelter that has partnered with PETA Australia to rescue animals from the disaster.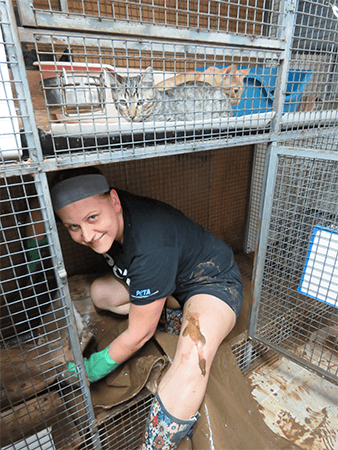 ---
PETA Latino Shares the Love With Dogs in Cancún on Valentine's Day (February 14, 2022)
PETA Latino spayed or neutered 217 lucky dogs in Cancún on Valentine's Day, helping to reduce the number of homeless companion animals. PETA Latino sponsored the event on February 14 and 15 in honor of actor Kate del Castillo's work to combat companion animal overpopulation. Now, that's true love!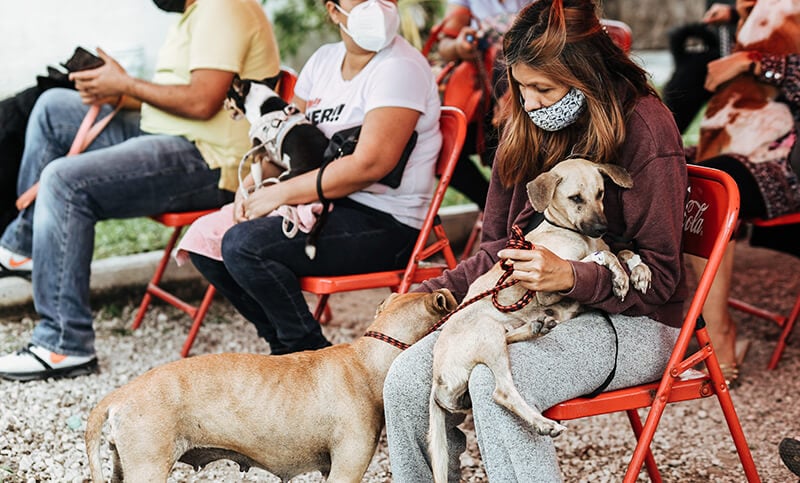 ---
Lifesaving Care Given by PETA in Chichimilá, Mexico (November, 2021) PETA staff and a talented team of veterinarians made their way to Chichimilá, Mexico, with a mission: to help nip the homeless-animal crisis in the bud. The crew, supported by a generous donation from the Dancing Star Foundation, set up a temporary spay/neuter clinic and helped inform community members about the needs of their animal companions.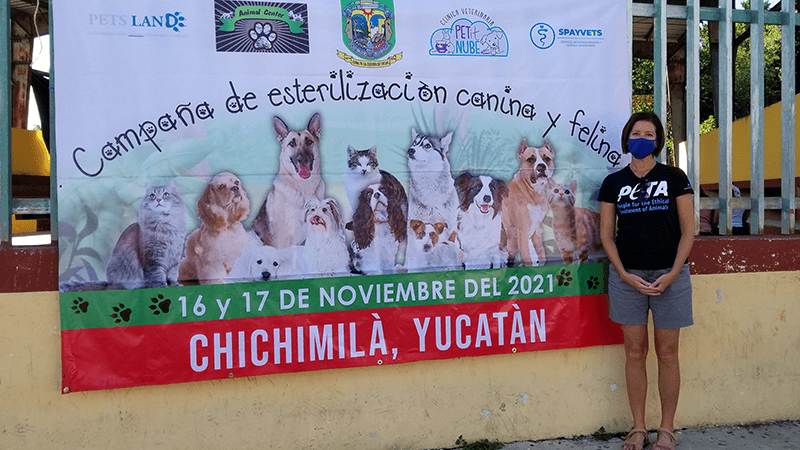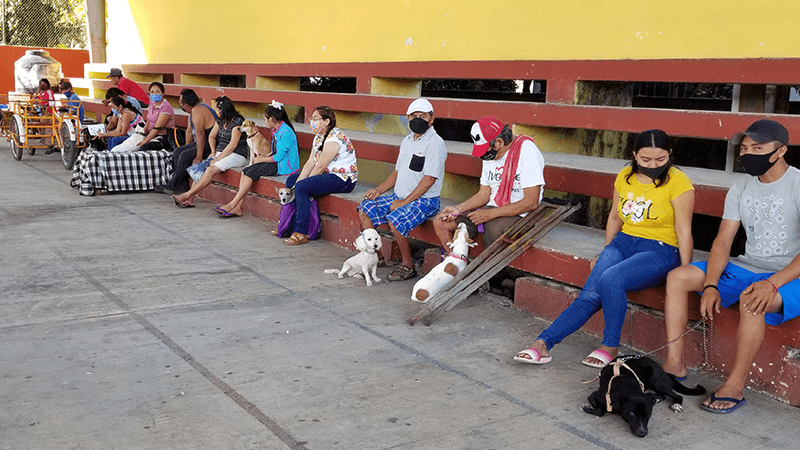 ---
---
PETA Helps Animals Affected by Typhoon Rai (December 29, 2021) In the wake of Typhoon Rai (known in the Philippines as Typhoon Odette), PETA has been sending supplies to Bohol Animal Rescue & Kindness (BARK), which is distributing pet food on the island and rescuing animals in need of help. Another shipment of supplies from PETA will soon be sent to another rescue group in Cebu.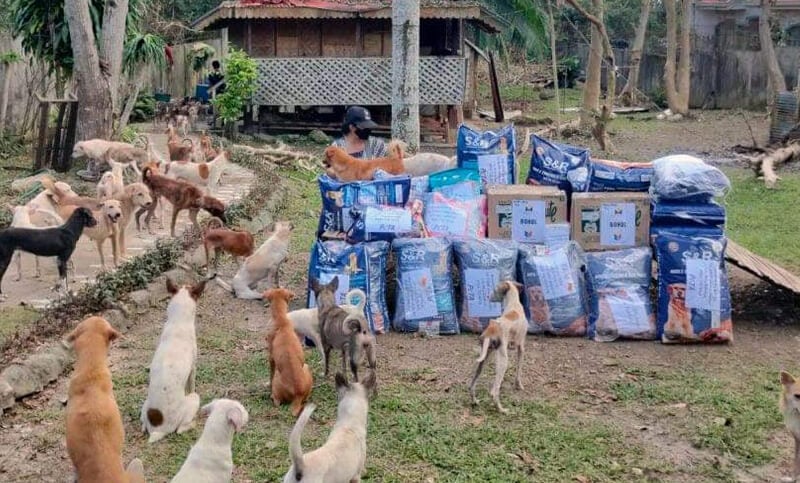 ---
---
Promoting Vegan Eating in Estonia (August 14, 2021) With the support of PETA's Global Compassion Fund, animal rights activists distributed delicious, free vegan food at a market in Viljandi, Estonia, to encourage shoppers to embrace animal-friendly eating. The event helped dozens of people learn more about healthy vegan foods and garnered great coverage by local media outlets.
---
---
PETA India Uncovers Cruel Horse-Drawn Carriage Rides in Kolkata (August 1, 2021) Horses in Kolkata forced to haul carriages for tourists' joy rides were discovered by PETA India to be severely malnourished and in need of urgent veterinary care. The report has been submitted to the West Bengal government for immediate intervention.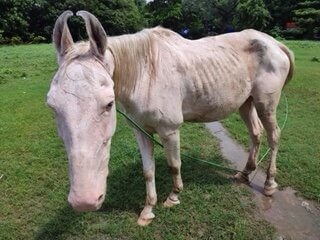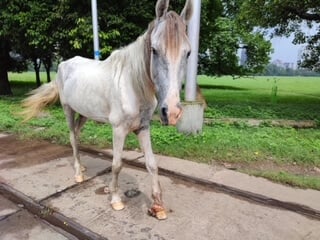 ---
---
Curbing the Homeless Dog and Cat Crisis in Cancún, Mexico (August 6, 2021) Earlier this year, with the help of the city government, we sponsored a hugely popular, free spay/neuter event, sterilizing 136 dogs and 64 cats in just two days—and now we're back to help again. The municipal animal shelter, Dirección de Protección y Bienestar Animal—along with the support of a PETA representative—held two smaller clinics in Cancún that provided 120 more cats and dogs with spay/neuter procedures, all free of charge.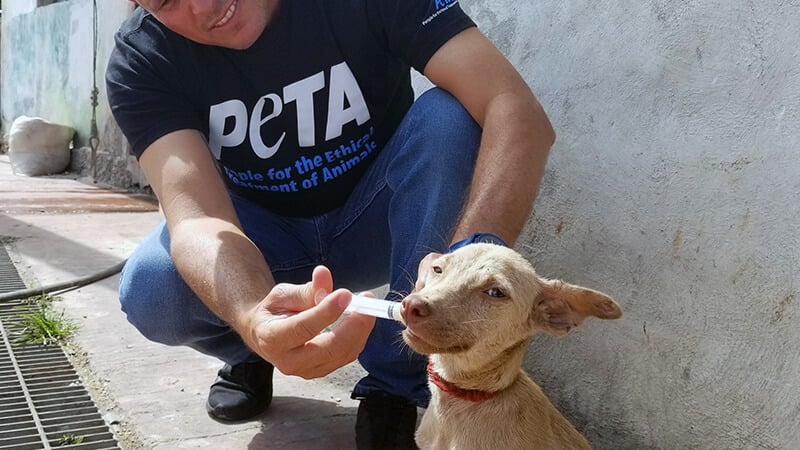 ---
---
Animal Rahat's Vital Work for Victims of Unprecedented Flooding (August 3, 2021) Recent historic flooding across the state of Maharashtra has put many animals in peril. Hundreds have been unable to reach food, and there's been no one to feed them, but right now, Animal Rahat—a PETA-supported organization—is on the scene, providing them with food and veterinary care. Click here to read more about their work.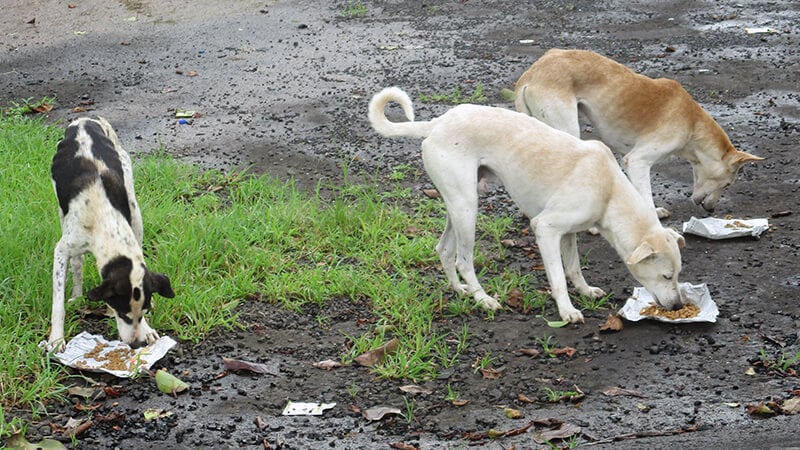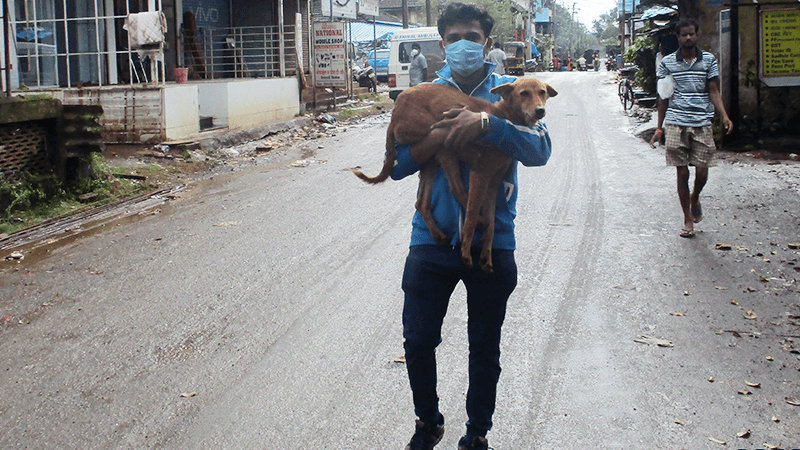 ---
---