The Spay/Neuter Event in Cancún Had Some Pawsome Vistors (November 30, 2022)
More than 170 dogs and cats won't be contributing to Mexico's deadly homeless-animal overpopulation crisis, thanks to a massively successful two-day spay/neuter event hosted by PETA Latino in Cancún. The Spay-a-Thon took place in the neighborhood of Colonia El Pedregal at a local elementary school and was the fourth of six clinics PETA Latino has organized in the area this year. Read more about it here.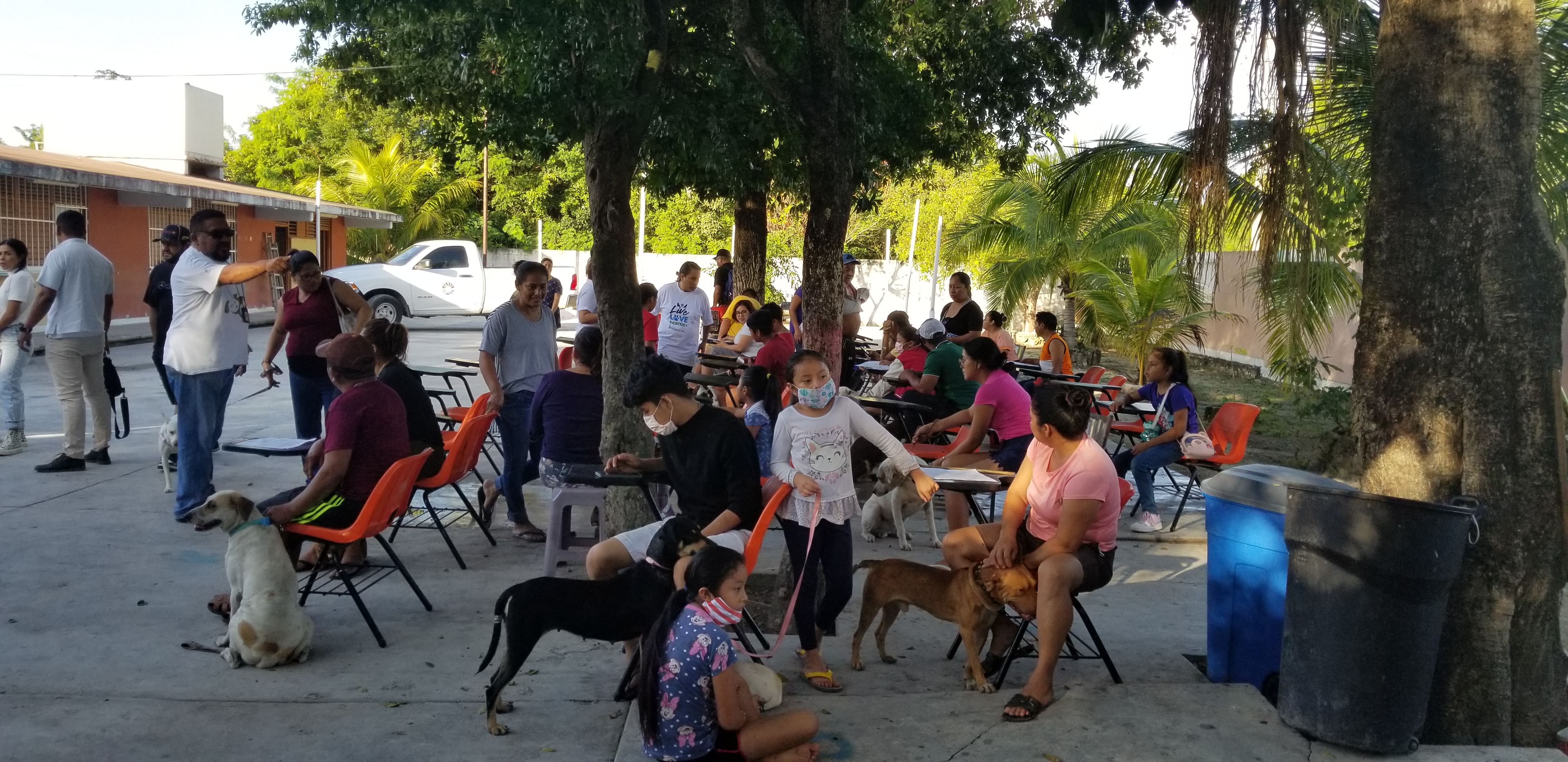 ---
Animals Seized From Ajanta Circus After PETA India Complaint (October 24, 2022)
Ranchi police raided the circus, seized several animals, and registered a first information report against its proprietor. The animals seized in the raid – three adult spitz dogs, three puppies, and a brown stallion – are being examined for health issues and will be rehabilitated by PETA India. Read more about it here.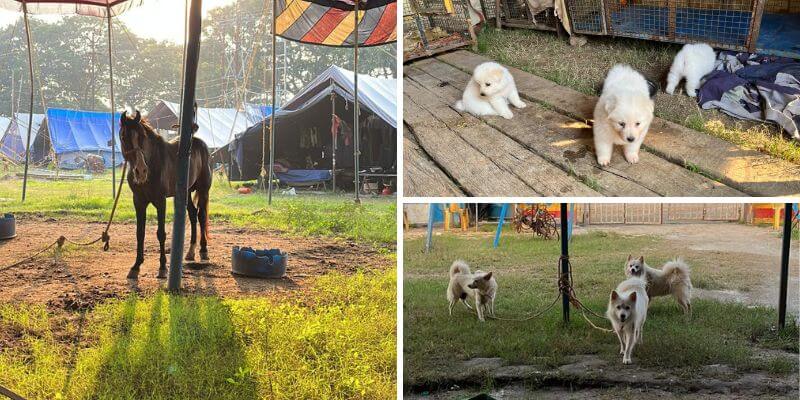 ---
PETA Asia Helps Animals After Typhoon Noru Devastates the Philippines (September 28, 2022)
The moment PETA Asia rescuers could safely reach the area, they began looking for wounded animals. The team members then turned their focus to ensuring that those who had survived wouldn't go hungry while waiting for power to be restored and stores to reopen. Many animal guardians were very grateful for the food PETA Asia distributed, including 175 pounds of cat food and 440 pounds of dog food. The team also treated several animals suffering from mange and other maladies. Read more about it here.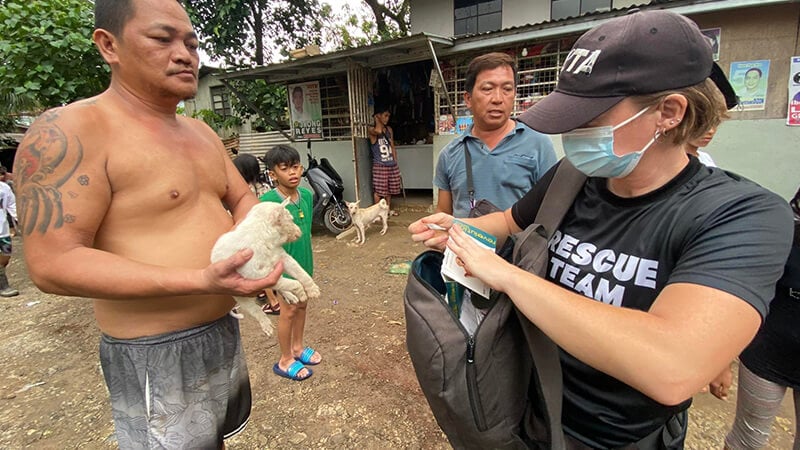 ---
PETA India's Compassionate Citizen Program Adapted for Schools in Islamabad (September 20, 2022)
In an initiative for animal rights, PETA met with head of Prime Minister Shehbaz Sharif's Strategic Reforms Unit, Salman Sufi, who later announced a forthcoming humane education course that will be added to Islamabad's school curriculum. Read more about it here.
In related news, when Pakistan was recently impacted by deadly floods, the Global Compassion Fund sent aid to an animal shelter there dedicated to improving the lives of animals.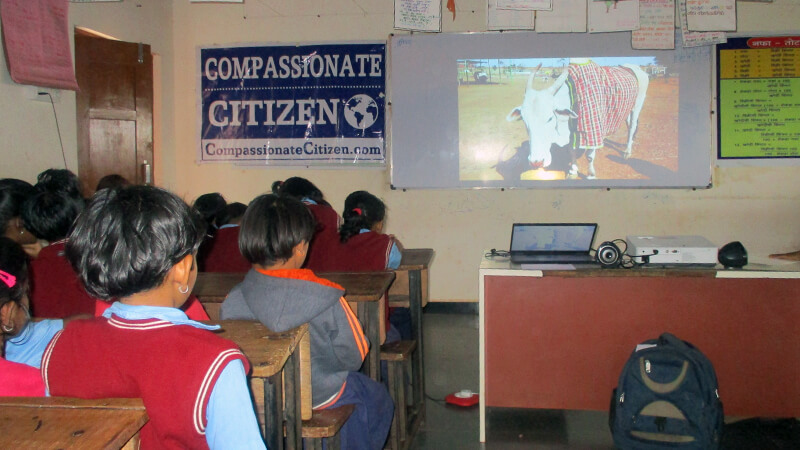 ---
PETA India Brings New Victorian-Style E-Carriage to Kolkata to Replace Horses Used to Haul Tourists (July 28, 2022)
PETA India and partners the CAPE Foundation displayed a new Victorian-style e-carriage that could replace Kolkata's horse-drawn vehicles as Mumbai has already done. Read more about it here.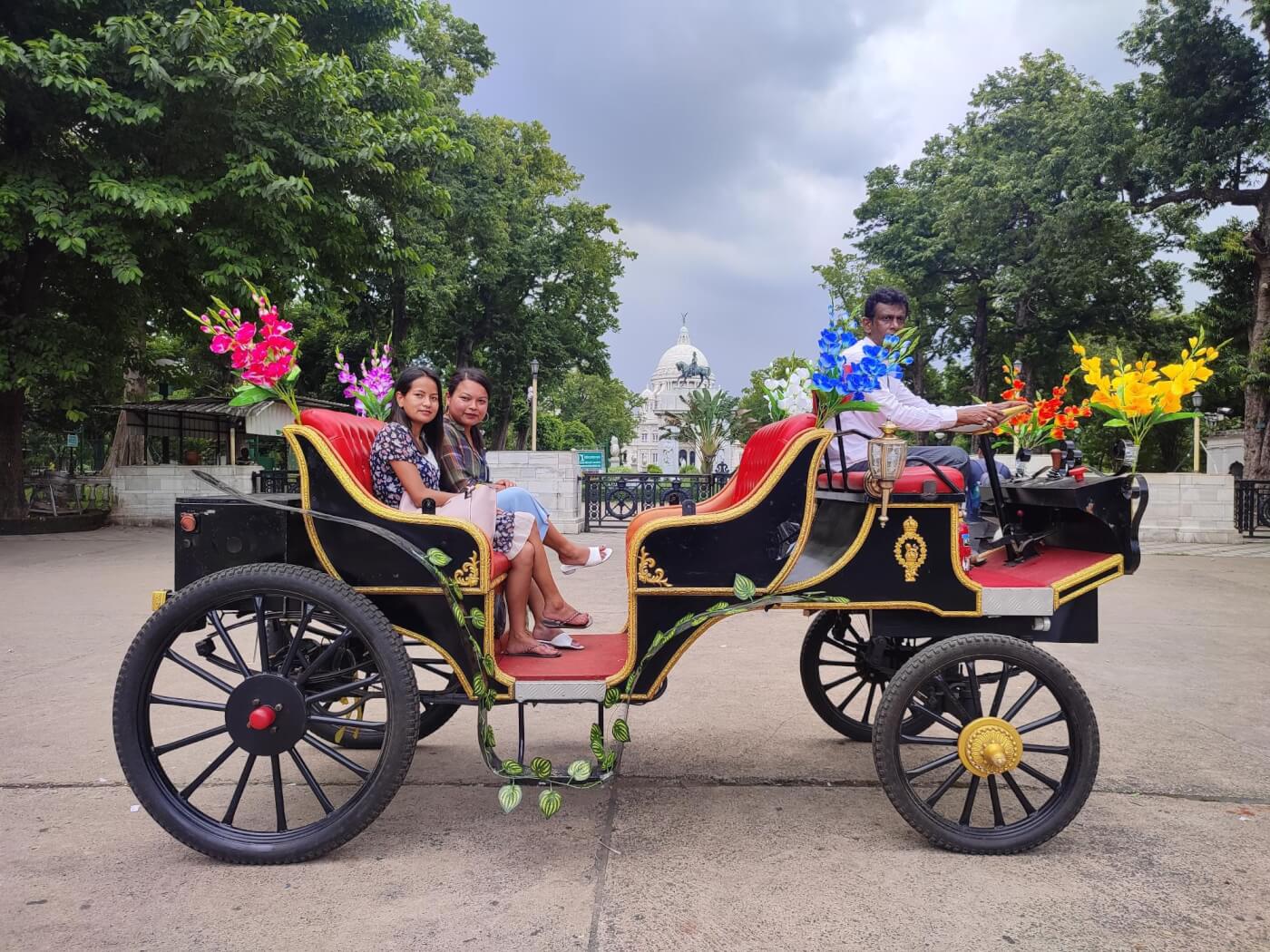 ---
Spay-a-Thons in the Philippines Reach Over 500 Companion Animals! (July 22, 2022)
PETA Asia and its partners have resumed hosting spay-a-thons across the Philippines now that pandemic restrictions have been lifted. At two recent events, the team sterilized and vaccinated a total of more than 500 animals in Cainta and Malibay. Teams are setting up field clinics each month, reaching indigent communities across the country.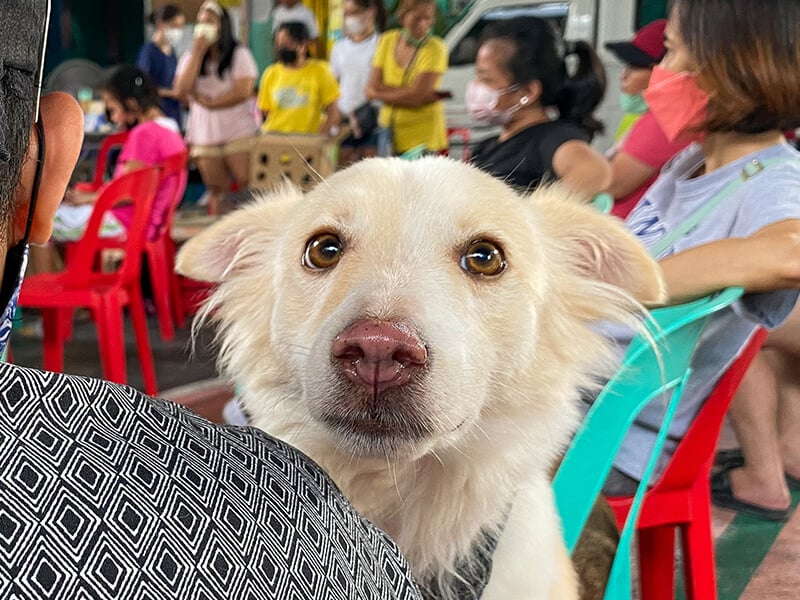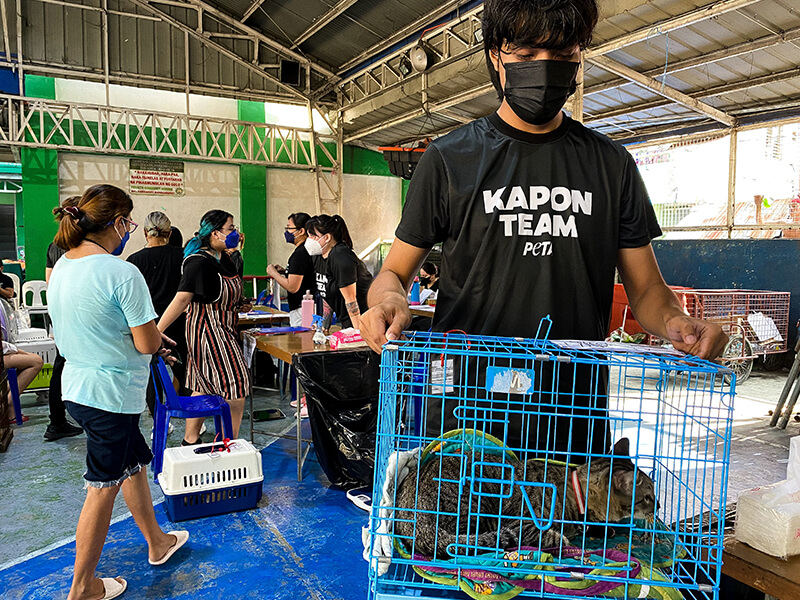 ---
---
Visitors to the Greek Island of Santorini Won't Miss These! (July 7, 2022)
Animals in Santorini are still being exploited for "tourist attractions." Check out these ads plastered on busses, trains, and taxis! Want to help? Take action and tell the Greek minister of agriculture to please ban cruel donkey and mule rides on Santorini!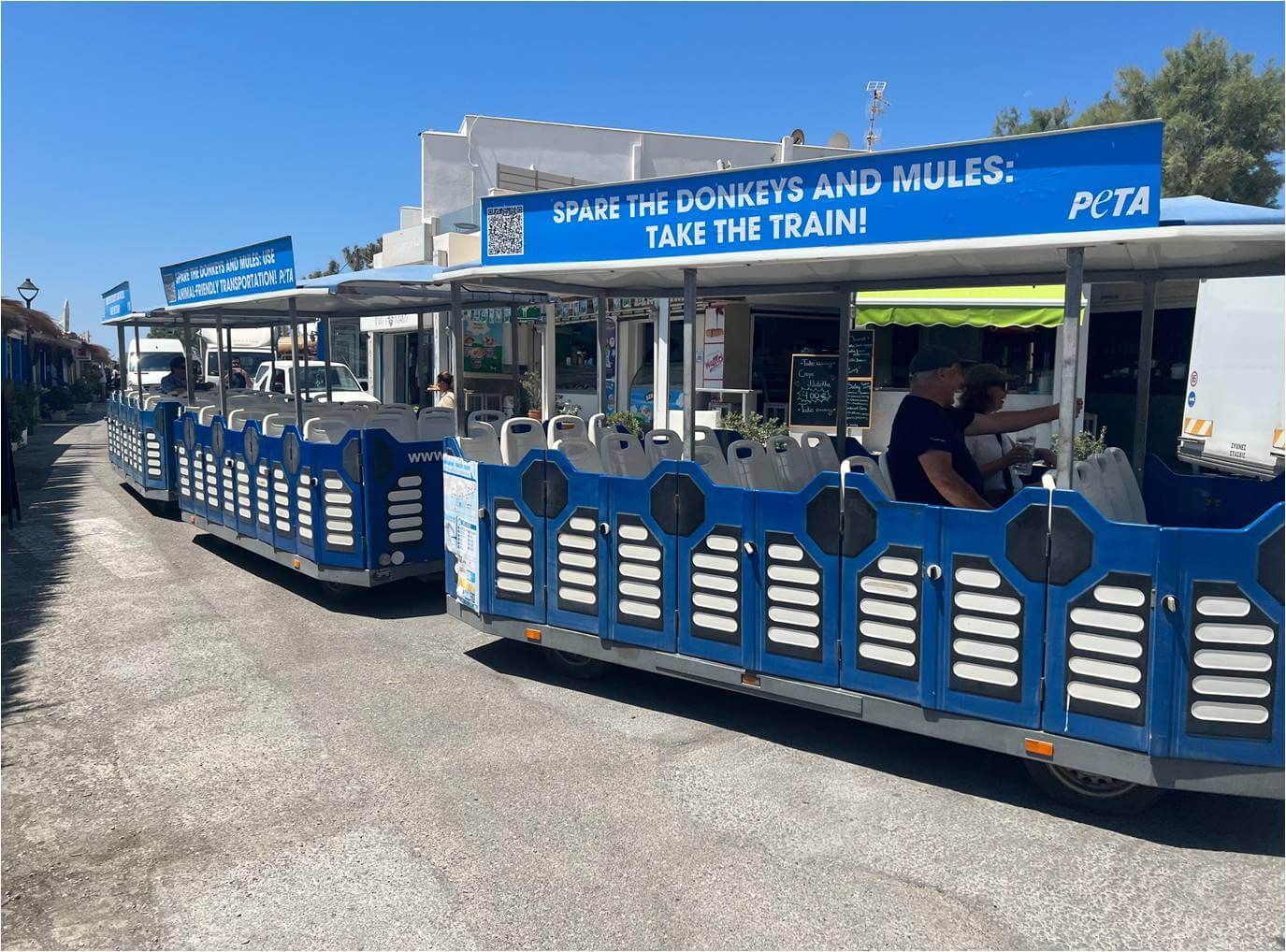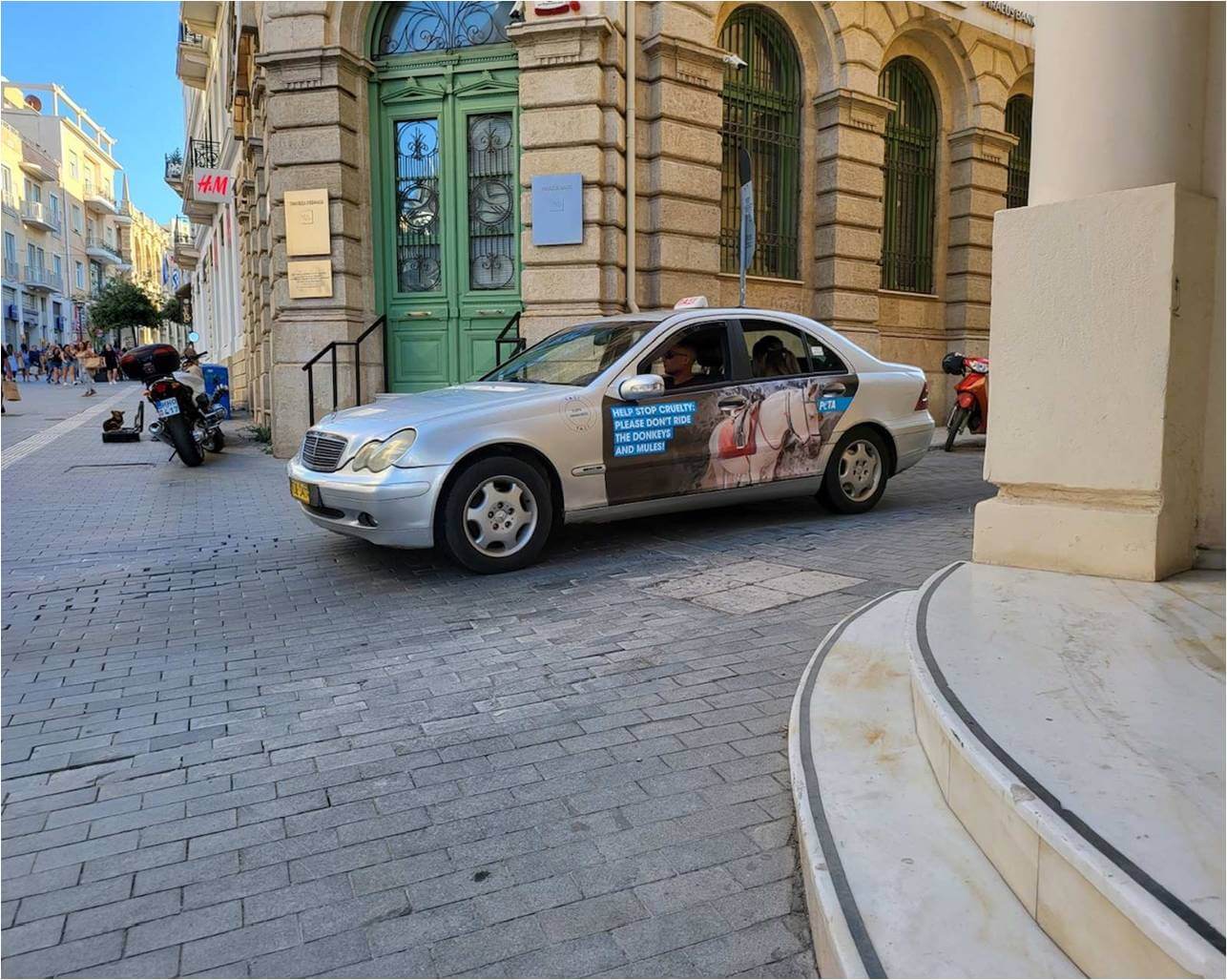 ---
---
PETA's Rescue Team Returns to Puerto Rico (June 29, 2022)
Five years after PETA's Animal Rescue Team rushed to help the island's overwhelmed animal shelters after being devastated by Hurricane Maria, the team has returned to help shelters once again! They are on site right now and have been assisting shelters in Cabo Rojo and Vieques—spending most of their time working with the animal rescue Santuario de Animales San Francisco de Asís. Read more about it here.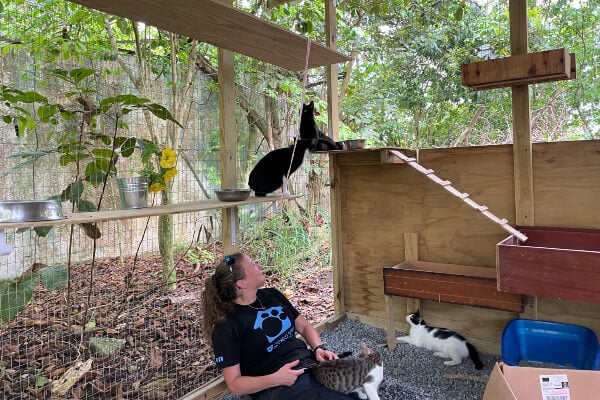 ---
'Frisky Feline' Sofía Sisniega Leads Spay-a-Thon for Cats in Cancún (April 4, 2022)
PETA Latino headed back to Mexico over the weekend and joined forces with Cancún municipal animal shelter Dirección de Protección y Bienestar Animal and actor Sofía Sisniega for a spay-a-thon to help nip "kitten season" in the bud. Read more about the successful event here.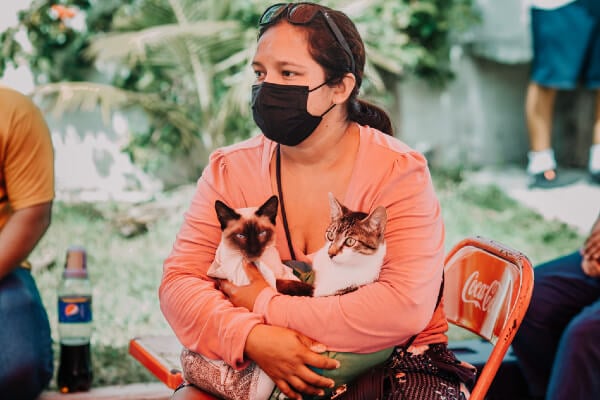 ---
Help During Unprecedented Flooding in Australia (March 1, 2022)
As tens of thousands of people in New South Wales are evacuating their homes during that state's worst flooding in more than a decade, PETA's Global Compassion Fund is helping a local shelter that has partnered with PETA Australia to rescue animals from the disaster.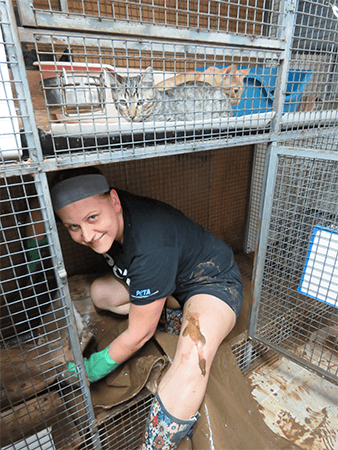 ---
PETA Latino Shares the Love With Dogs in Cancún on Valentine's Day (February 14, 2022)
PETA Latino spayed or neutered 217 lucky dogs in Cancún on Valentine's Day, helping to reduce the number of homeless companion animals. PETA Latino sponsored the event on February 14 and 15 in honor of actor Kate del Castillo's work to combat companion animal overpopulation. Now, that's true love!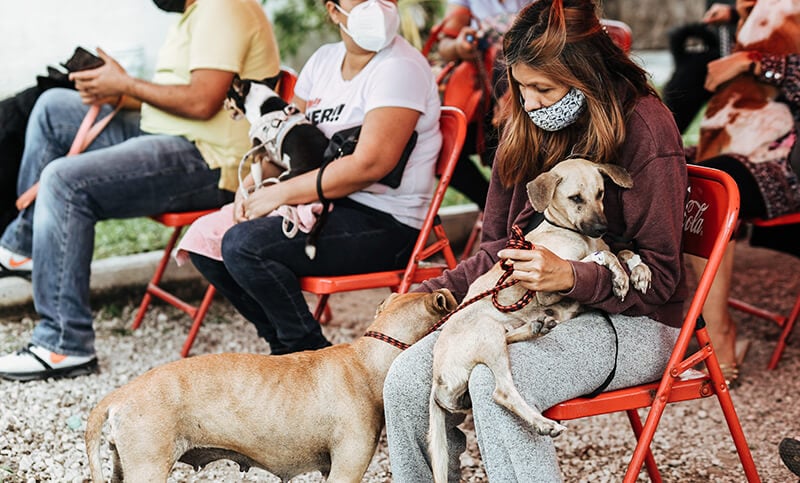 ---
Lifesaving Care Given by PETA in Chichimilá, Mexico (November, 2021) PETA staff and a talented team of veterinarians made their way to Chichimilá, Mexico, with a mission: to help nip the homeless-animal crisis in the bud. The crew, supported by a generous donation from the Dancing Star Foundation, set up a temporary spay/neuter clinic and helped inform community members about the needs of their animal companions.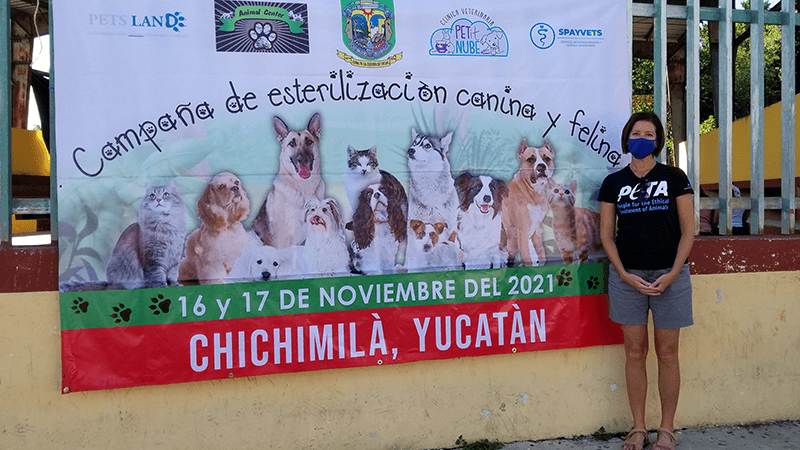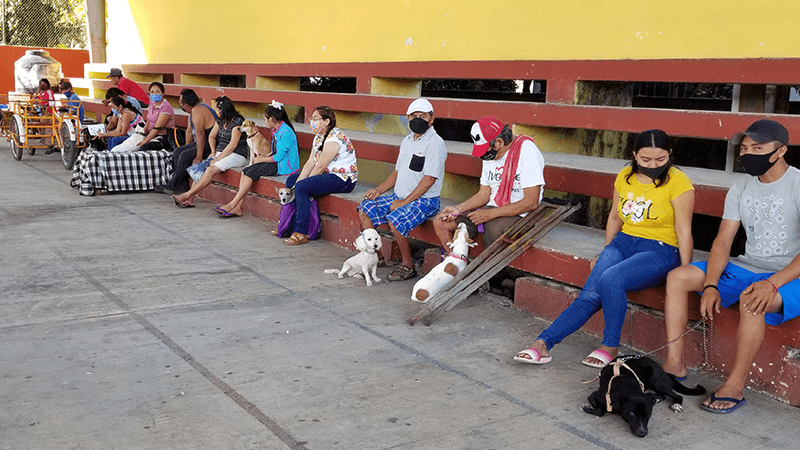 ---
---
PETA Helps Animals Affected by Typhoon Rai (December 29, 2021) In the wake of Typhoon Rai (known in the Philippines as Typhoon Odette), PETA has been sending supplies to Bohol Animal Rescue & Kindness (BARK), which is distributing pet food on the island and rescuing animals in need of help. Another shipment of supplies from PETA will soon be sent to another rescue group in Cebu.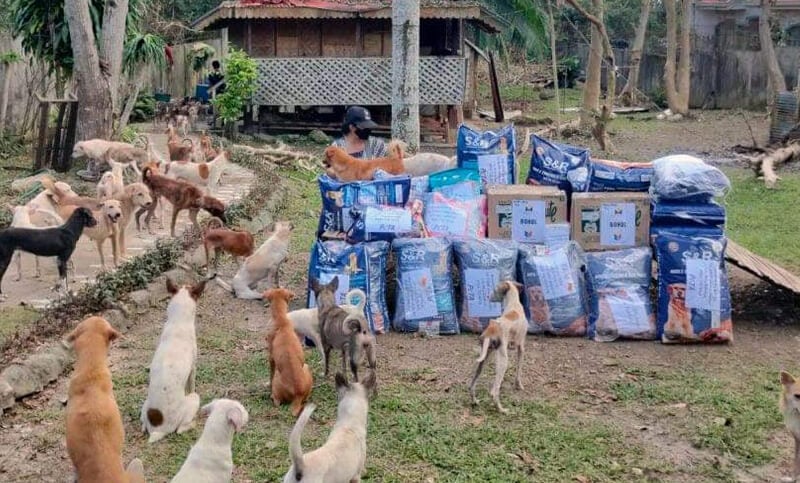 ---
---
Promoting Vegan Eating in Estonia (August 14, 2021) With the support of PETA's Global Compassion Fund, animal rights activists distributed delicious, free vegan food at a market in Viljandi, Estonia, to encourage shoppers to embrace animal-friendly eating. The event helped dozens of people learn more about healthy vegan foods and garnered great coverage by local media outlets.
---
---
PETA India Uncovers Cruel Horse-Drawn Carriage Rides in Kolkata (August 1, 2021) Horses in Kolkata forced to haul carriages for tourists' joy rides were discovered by PETA India to be severely malnourished and in need of urgent veterinary care. The report has been submitted to the West Bengal government for immediate intervention.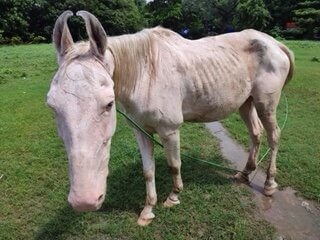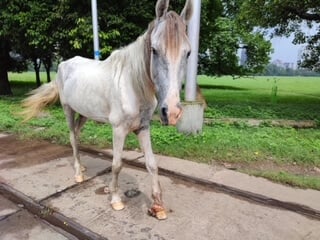 ---
---
Curbing the Homeless Dog and Cat Crisis in Cancún, Mexico (August 6, 2021) Earlier this year, with the help of the city government, we sponsored a hugely popular, free spay/neuter event, sterilizing 136 dogs and 64 cats in just two days—and now we're back to help again. The municipal animal shelter, Dirección de Protección y Bienestar Animal—along with the support of a PETA representative—held two smaller clinics in Cancún that provided 120 more cats and dogs with spay/neuter procedures, all free of charge.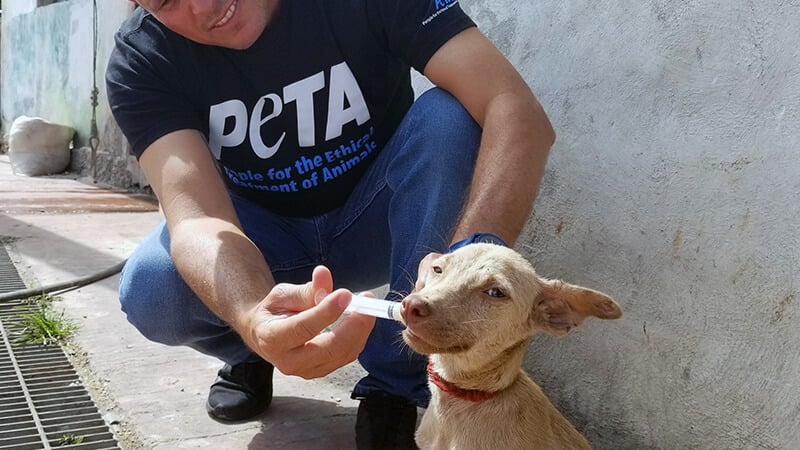 ---
---
Animal Rahat's Vital Work for Victims of Unprecedented Flooding (August 3, 2021) Recent historic flooding across the state of Maharashtra has put many animals in peril. Hundreds have been unable to reach food, and there's been no one to feed them, but right now, Animal Rahat—a PETA-supported organization—is on the scene, providing them with food and veterinary care. Click here to read more about their work.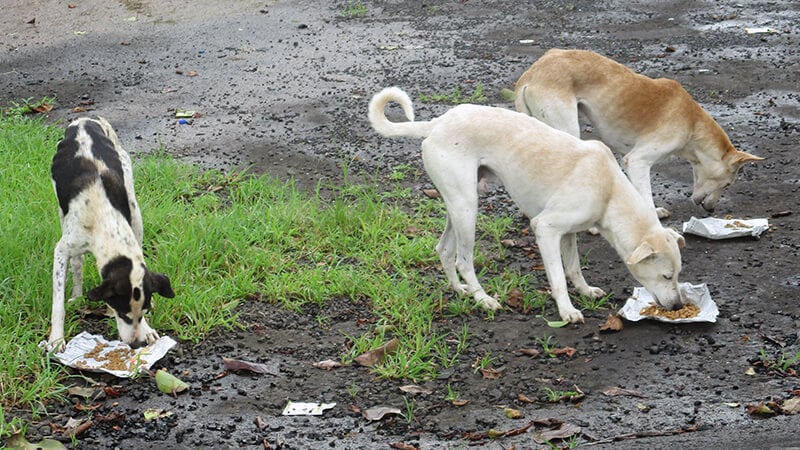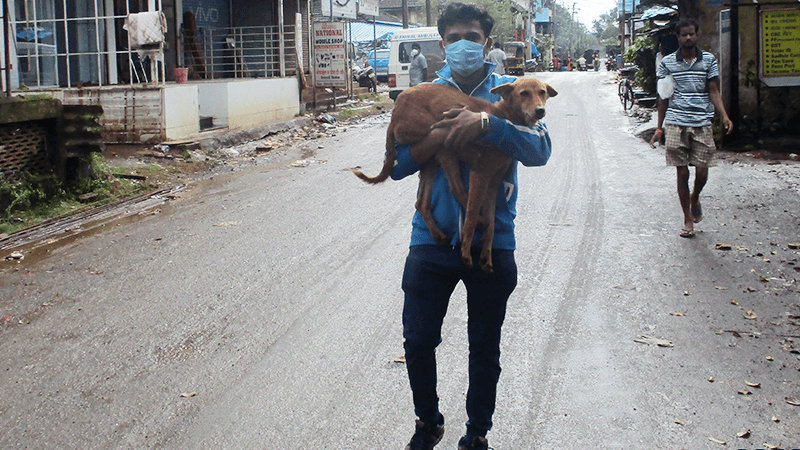 ---
---